Meet Your 2023 Prom Court!
Nearly 300 seniors voted for this year's Prom Court
Here are the members of the Prom Court for the Class of 2023! Don't miss the Prom on Saturday, April 8th, at 6pm at the Skirball Center, to find out which two seniors will be crowned as Prom High Royalty!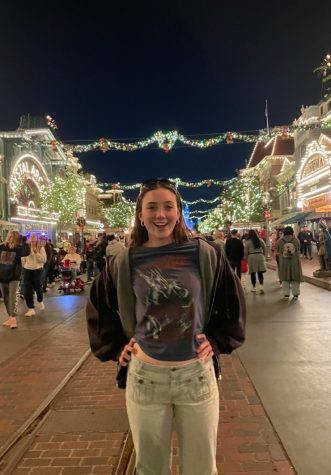 Lindsay Ray Doody
Lindsay Ray Doody is a senior at glendale high school. She is an active member of ASB, the cheer squad, and the Girl Scouts. She is the Senior Class Treasurer and the president of her Girl Scout troop. She loves working at her job at abercrombie kids, and she also loves being a camp counselor.
Lindsay loves listening to music, hanging out with friends, going to parties, driving, watching movies, and getting Baja Blasts. Lindsay plans to become a pediatrician, because she enjoys helping people and wants to have a career that can include that. She also wants to be rich.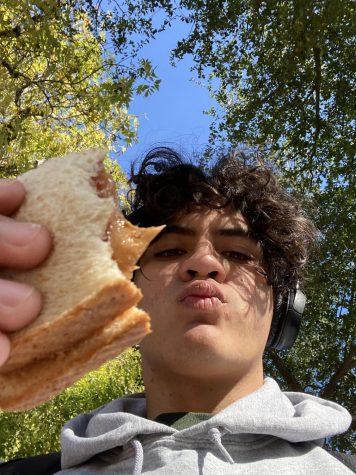 Ethan Faria
Ethan Faria played as #21 on the GHS varsity football team. He led his team in sacks and pressures, and he was second in tackles, right behind Daniel Autrey. He also joined the Weightlifting Club.
Ethan enjoys playing football and working out. He plans on joining the Welding Class at Glendale Community College, because he plans on making a lot of money from working jobs and even starting up his own business. Ethan is going to continue playing football for a high DII or DI scholarship. He will also accept an invite to a college, so that he can show his skills on the big screen and finally have his last name printed on the back of his jersey.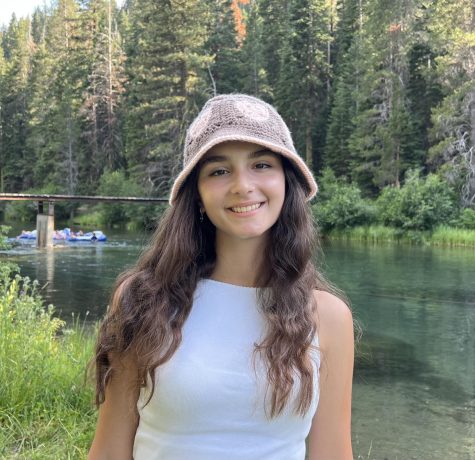 Francine Ghazarian
Francine Ghazarian has been a part of the GHS Symphonic Orchestra since her freshman year. She is a cellist and loves playing classical music with the rest of her orchestra members. She even plays with an orchestra outside of school, the Glendale Youth Symphony, through which she played with the LA Opera.
Francine has also been a part of the GHS tennis team for four years, which is where she found some of her closest friends. She has been involved in her Class Council since she first came to this school, and she is also the President and Founder of the Model United Nations Club.
Francine also enjoys crocheting, making jewelry, reading, going to cafes with friends, and hiking with her family. After graduating from high school, she plans on attending a four-year university to study literature and creative writing. Since she loves reading books, Francine wants to take it a step further and become a novelist. She intends to write books that will make it onto the New York Times Best Sellers list. Because of her love for her orchestra class, Francine plans to also study music and music composition in college, with the hope of either playing for major orchestras or composing soundtracks for movies.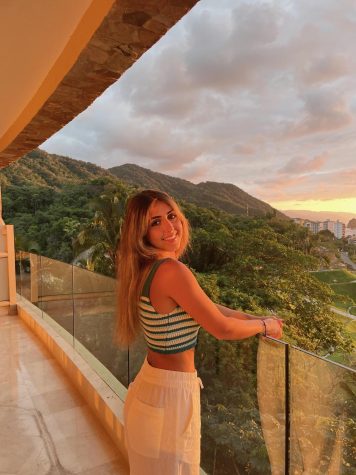 Nahnor Ghazarian
Nahnor Ghazarian is a four-year member of the GHS ASB. She has served as Freshman and Sophomore Class President and as ASB Director of Spirit, and she is currently our ASB Vice President. Nahnor is president of the GHS Adopt-A-Family Club, and she has been a member of the girls tennis team. In her spare time, she enjoys singing and going to the gym.
After graduation, Nahnor plans on going to college and then dental school, to become an orthodontist. She has always wanted to pursue this career, because she would love to give people the smile that they dream of having and to have the opportunity of improving people's lives. Nahnor views dentistry as a form of art, because you are basically shaping another person's teeth.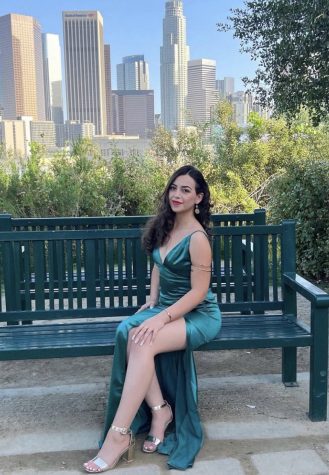 Yanelly Herrera
In all her years at Glendale High School, Yanelly Herrera has been involved in many activities on campus, such as ASB, softball, cosmetology and the Spanish Club. She has tried to stay involved, so that she feels connected to her school and has made new friends along the way.
Yanelly likes to hang out with friends, go to concerts, go dancing, and spend quality time with her family and boyfriend. She also loves fashion.
After high school, Yanelly plans on attending Cal State University, Northridge and major in Accounting, and she looks forward to spending four years as a Matador. Yanelly has some prior experience in accounting, because she has helped her mother over the summer at her job, so that she can get an idea of what it is and what to do.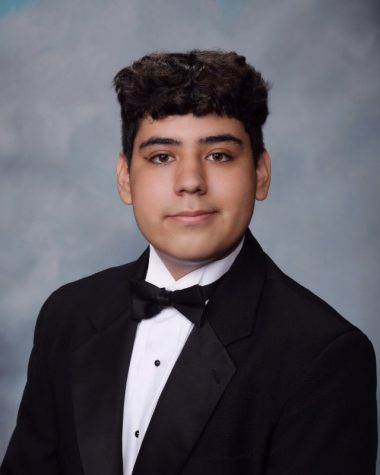 Joseph Meza
Joseph Meza enjoys giving back to his community. He provides a hand at the Pacific Park Community Center, the Deukmejian Wilderness Park, and various animal shelters. He is the president of the GHS Thrasher Club and a member of the GHS Debate Club. He also participates in sports outside of school, such as soccer.
Joseph's hobbies include spending time outdoors by skating, biking, swimming, and participating in sports. He is really invested in the arts, as he enjoys composing and playing music, drawing, painting, and designing clothes. 
After graduation, Joseph planson attending UC Davis and major in political science, in order to become a lawyer. He wishes to understand the thought processes and motives of politicians when they are trying to enact laws. He wants to learn about historical developments in the United States and how they have shaped our nation today, in terms of society and culture. He aspires to become an immigration lawyer, to help out his community. Knowing that thousands of parents throughout the U.S. are forcibly separated from their children due to separation policies, and how much they have suffered from the fear of being split apart, has inspired him to pursue the field of immigration law.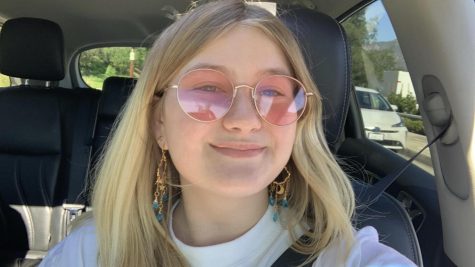 Riley Millward
Riley Millward is a varsity goalkeeper of the GHS soccer team. They are currently serving as president of the Save the Seas Club, as VP of WE Club, and as the treasurer for Body Positivity Club. They are also a member of National Honor Society, California Scholarship Federation, and the Letters for Rose Club.
Riley enjoys watching Bungo Stray Dogs and making jewelry for their small business (follow @glass_door_jewelers on Instagram). They also enjoy watching cartoons and playing their bass.
After high school, Riley plans to attend the UCSB College of Creative Studies to earn a Marine Science degree. They hope to someday earn their PhD and work for either the National Oceanic and Atmospheric Administration or by doing research for the government.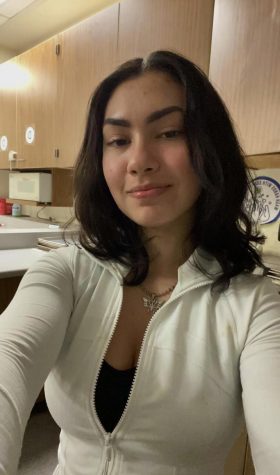 Alexandra Rivara
Alexandra Rivara is a member of the Weightlifting Club at GHS, and she also holds down a part-time job, while taking viola lessons on weekends. She also volunteers around Los Angeles to help out her community and has been doing so for the past two years. Alexandra is extremely goal-driven, and she is determined to help others. A motto that she stands by is "Your largest fear carries your greatest growth."
In her spare time, Alexandra plays volleyball, goes to the gym, enjoys reading, practices the viola, plays video games, and listens to music. She plans on studying criminology, along with the psychological concepts that explain criminal behavior, because she has always been curious about how others think and what their motives are.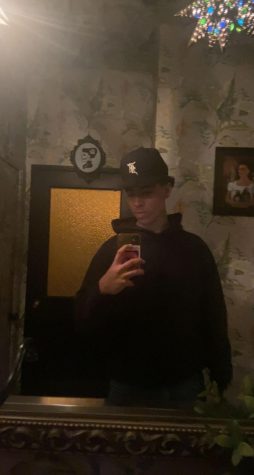 Paolo Sosa
Paolo is a senior at Glendale High School, and he was a varsity starter for the Nitro football team. He also coaches soccer for ten-year-old kids. He enjoys playing the guitar, going to the gym, hanging out with friends, and playing football and soccer.
After graduation, Paolo plans on going to Glendale Community College to play football. He then hopes to transfer out after two years, to play football at a DI college.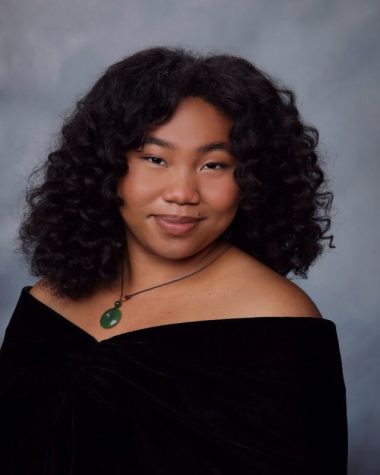 Stella Todd
Throughout high school, Stella Todd has been super involved in the music department. She was a member of GHS Symphonic Orchestra for three years, the GHS Marching Band for two years, and the GHS drumline for a semester. She is the vice president of the GHS Debate Club, and president of the GHS Dungeons and Dragons Club. Stella has been a part of the GHS Cinema program for two years, and in her last year, she is the co-director of their annual capstone project.
In her spare time, Stella is involved in a lot of music. She has played the cello for seven years and the trombone for one year, and she also likes to sing. Her favorite thing to do is to play Dungeons and Dragons with her friends. 
After graduating from GHS, Stella plans to go to film school, to build the knowledge needed to pursue a career in filmmaking. She hopes to one day become an award-winning film director. Her father is in the film industry, so she grew up learning to love and appreciate movies and filmmaking. It's something she has grown to love, and working on her current capstone project has only further fueled that love.