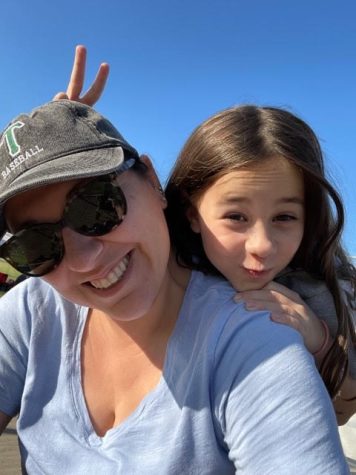 Mrs. Lisa Keefer was born in Los Angeles, California, and grew up in Glendale. She currently teaches 11th-grade students, both in English and in Advanced Placement Language & Composition.
Mrs. Keefer attended the University of California San Diego and majored in Communications. In 2005, Mrs. Keefer (then Ms. Peerali) became a long-term substitute for a teacher here at Glendale High School, due to a maternity leave. That teacher eventually gave up her position, and then Mrs. Keefer took over those classes full-time. 
This school year, Mrs. Keefer is the advisor for four different clubs at GHS, which includes Hunger Heroes, Save the Seas, Make A Wish, and Letters for Rose. She definitely has a full plate, but she finds time for everyone and everything. 
In her spare time, Mrs. Keefer enjoys baking, binging TV shows (such as Gossip Girl and Jane the Virgin), and watching baseball games (Giants all the way). She also loves spending time with her two beautiful children and her husband, Mr. Keefer, who is a member of our Social Studies department.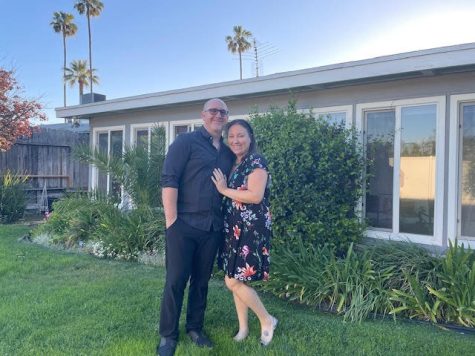 Mrs. Keefer has taught at GHS for over sixteen years and says that she is "so happy and content teaching here," that she doesn't feel the need to go anywhere else. Of course, traveling the world is definitely something she would love to do. 
Mrs. Keefer has a passion for teaching and she is amazing at what she does. Her main goal is meeting the needs of her students. "I hope they walk out of this class remembering my material and learn something from it," she said. In addition, she stated that she wants her students to "feel cared for and make sure that they know someone is here for them who wants them to succeed."
Mrs. Keefer wants her students, both past and present, to know that they "should always go for it, [and] make the effort and grow." 
If you are interested in taking a class with Mrs. Keefer, please contact your counselor.