Squid Game
Netflix's Korean phenomenon is not so perfect after all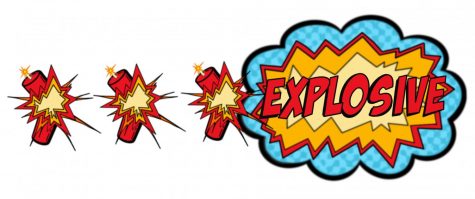 WARNING: SPOILERS AHEAD!
Recently, Netflix released a new series called Squid Game, which premiered on September 17, 2021. The show swept us off our feet with its amazing writing and proper casting. The nine-episode Korean series was written and directed by Hwang Dong-hyuk. This emotional, gory, yet informational show takes us on a whirling road of emotions right down to the last minute of the final episode.
The series follows 456 people who are completely different, but they are all similar in their lack of income. Every last one of them is knee-deep in debt, with no escape in sight, until a gentleman offers them the chance of a lifetime to be rich. 
They are allowed to participate in six different children's games, and the last one out alive wins millions of dollars. Our main character, Seong Gi-hun (Lee Jung-jae), joins the games in order to provide for his daughter, who is moving to California with her mother and stepfather, and to take care of his ill mother.
The games include Red Light, Green Light, Ppopgi (a honeycomb game), Tug of War, Marbles, Glass Stepping Stones, and last but not least, the Squid Game. Each game's objective is different, although the ending of each is bloodshed. If you lose, you die. 
When Red Light, Green Light begins, I was not expecting for the players to be shot up, but it is a good twist, especially with the comedic duo at the beginning of the episode dying within the first 20 seconds of the game. 
What makes this show so addicting are the cliffhangers found at the end of each episode, and each one leaves you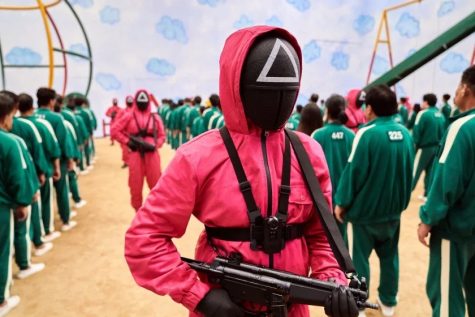 wanting more. This tension continues up until the Glass Stepping Stones, when everyone's favorite character, Kang Sae-byeok (HoYeon Jung), is brutally injured by a glass explosion. From that moment forward, things go downhill, as Cho Sang-woo (Park Hae-soo) decides to brutally murder her afterwards.
Sae-byeok is by far my favorite player in the game, as her goal is to provide for her younger sibling and she has not been able to do that. I do, however, believe that she will make a comeback in Season 2 through flashbacks, as the whole point of the series is to make you feel unsettled and eager for more. 
After 454 players are eventually killed, only two remain at the end. Sang-woo and Gi-hun are now down to their final challenge, the Squid Game. At this point forward, I'm almost certain that everyone knows who is going to win. Gi-hun pulls through, leaving his childhood friend to die. 
As promised, Gi-hun gets his money and arrives back at his mother's apartment, only to find out that she is dead. With guilt eating away at him, as he's sitting on the ground, a card lands into his hands, the same one that he had been given at the beginning of the series. The address leads him to his partner during the game, Oh Il-nam (Oh Young-soo), who died during Episode 6. It turns out that the old, tumored man was really behind the torturous games.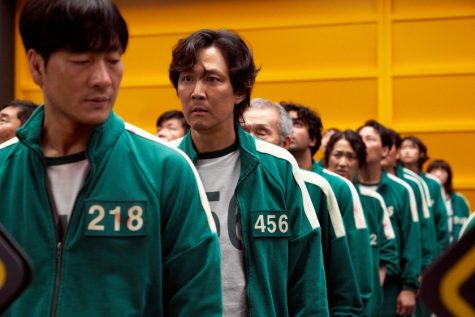 This was a major plot twist and I know all of us had our jaws dropped down to our knees. Oh Il-nam was supposedly killed after the game of marbles. There were a few moments throughout the show that hinted at Oh Il-nam's role in the game, such as his way of entry into the game, as he wasn't worried about debt while all the others were. Another clue was how all the other players weren't nearly as old as he was. Either way, it was a blood-boiling moment as the truth unraveled. 
An unknown amount of time passes, and Gi-hun seems to have discovered how to use a shower again. He buys a plane ticket to visit his daughter after dying his hair an ugly red, but right before boarding, he sees the same businessman from the beginning of the show picking on another debt-filled citizen. 
Filled with rage, Gi-hun tries to chase after the businessman but just misses him. Gi-hun grabs the business card from the potential next player and calls the number, and e thus begins his journey to unravel the secrets and destroy the game. His story of revenge and redemption will most likely be the premise for Season 2!
To me, Gi-hun does not seem like a good guy anymore. He should have just visited his daughter and given her the life he was supposed to before he failed at being a father. 
With this episode leaving us with our jaws dropped open, we don't know what's to come next. Overall, the show took us on an insane adventure, and I am definitely ready for the next season!