Pretty Smart
The new Netflix show is both a hit AND a miss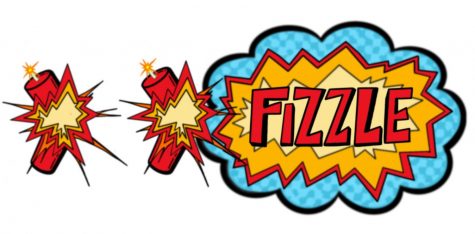 The new show, Pretty Smart, featuring Hannah Montana's Emily Osment, premiered on Netflix on October 8, 2021. The series is about Chelsea, a Harvard graduate businesswoman, who has been abandoned by her boyfriend in Los Angeles. With no place to live, she moves in with her overly affectionate and hyper sister, Claire, along with her three roommates. The series consists of one season and ten episodes, all ranging around 25 minutes each. 
This show is a fun sitcom featuring our favorite childhood TV stars, Osment and Gregg Sulkin. Although the acting is not the best, I'm going to be honest: this series is horrible. And yet the show's storyline is addicting. The plot twists and cliffhangers leave you wanting more. I binge-watched the whole season in a day. 
In the first episode, we are introduced to our main character, her sister, and their roommates, Grant, Solana, and Jayden. Chelsea feels buried under her sister's overbearing amount of love. Since their parents are divorced, the sisters were separated at a young age and hadn't seen each other since. 
Throughout the episodes, we see Chelsea and her sister growing to like one another more and more. Chelsea becomes comfortable with the idea of having a good relationship with her sister. At first it is difficult, because Claire is extremely annoying and has no sense of guidance at all, but luckily Chelsea has an insane amount of patience. 
As time passes by, Chelsea tries to write a novel in Los Angeles, in order to make up for all of the lost time she spent crying about her ex-boyfriend. Grant, one of the roommates, offers her a job at his gym so that she can make money while working on her book. Grant and Chelsea seem to be getting cozy with each other, but perhaps it is a little too cozy, considering that Grant is Claire's ex-boyfriend.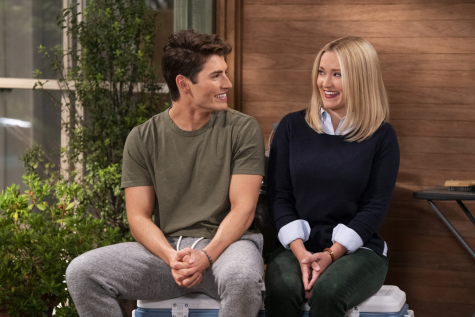 In later episodes, Chelsea begins to develop feelings for Grant, while Claire meets a new boy. A T-shirt that Grant was wearing when he first met Claire is sitting under her bed, and that's when she realizes that she still does have feelings for him. Big shocker. Totally didn't see that coming. 
The storyline for this show is very addicting, but it's not anything different than what you've seen before. It's all so predictable, which is why it's so fun to watch. The viewer knows what's going to happen before it even happens. It's comforting knowing the next steps, at least for me it is. 
The season finale shows Chelsea finally growing the courage to tell Claire that she's in love with Grant. But before Chelsea has the chance to do so, Claire and Grant meet in the living room where she tells him that she loves him, and they kiss. Chelsea walks in after the kiss and tells Claire that she needs to speak to her about something. You just know that this is not going to go well.
The episode ends with a large cliffhanger, and I don't doubt that they'll make another season. However, they may just cut it off at that cliffhanger, like they did with Emily Osment's other hit show, Young and Hungry. 
Overall, the funniest part about this show is the shallow acting skills on display. It gives the series a Disney Channel show vibe, but it's entertaining nonetheless. 
As the show possibly goes on to Season Two, we can expect more of the same predictable storyline. 
Overall, what makes this series drown are the stale jokes that are backed with the laugh-track audio. The writers don't seem to know what a comedy series is supposed to be like. The only actors that are carrying this show are Emily Osment and Gregg Sulkin, and this isn't even because of their acting. It's because they remind us of our childhood so we're inclined to keep watching.
Feel free to watch Pretty Smart, but only if you have nothing better to do.