Sarine Kaloghlian Is Helping to Make Wishes Come True
The Make-A-Wish Club president has a full plate this school year
Sarine Kaloghlian is currently a senior at Glendale High School. She is in her fourth year attending GHS, and she is serving as the president of a wonderful club called Make-A-Wish. 
Sarine is also a three-year varsity basketball player and has been a captain on the team for two years. She is also the vice president of Global Mindset Group, the treasurer of the Federation of Christian Athletes, and vice president of community relations for G.A.M.E Club. 
Sarine has also been a Nitro Crew leader and a member of the National Honor Society for the past two years. Finally, she is in her second year of service to the GHS Associated Student Body, and she is currently serving as the ASB Vice President. 
The GHS Make-A-Wish Club is part of the larger organization, the Make-A-Wish Foundation. This is a non-profit organization that helps fulfill the wishes of children with critical illnesses. 
All the money that the Make-A-Wish Club raises is directly donated to the Make-A-Wish Foundation. Everything they do is to help put a smile on the faces of the kids who have to endure so much for their age.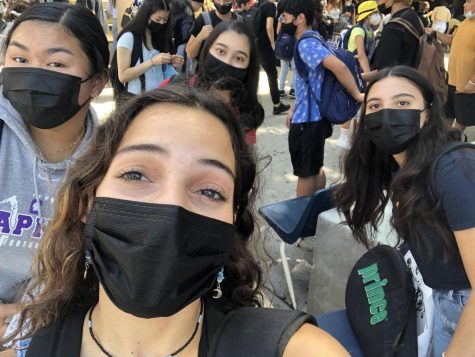 Sarine is not the founding member of her club, and it has had a presence on our campus before she attended GHS. However, Sarine took an interest in the Make-A-Wish Club her junior year. During club meetings, members will discuss upcoming events that the foundation has planned, and they will also come up with new ideas and ways that they can fundraise.
Since we are back at school, the members of the club can participate in more Make-A-Wish events, such as the "#ShareYourEars Day", where people wear Disney ears and post under the hashtag to raise money for the foundation. Another event they plan on having this year will be the Powderpuff Football Game in June, which will be the club's biggest fundraiser of the year. 
Come join the Make-A-Wish Club and put a smile on someone's face. They meet in Mrs. Keefer's Room 2232, every other Thursday. For more information, please contact Mrs. Keefer at [email protected]!