It's important to make sure we are not wasting our money on makeup products that don't work and are far different from what they claim to be. It's easy to get manipulated on social media into buying things that are a total scam. 
Here are the five best makeup products that are, in my opinion, totally worth your money. They all do their best to make you look beautiful!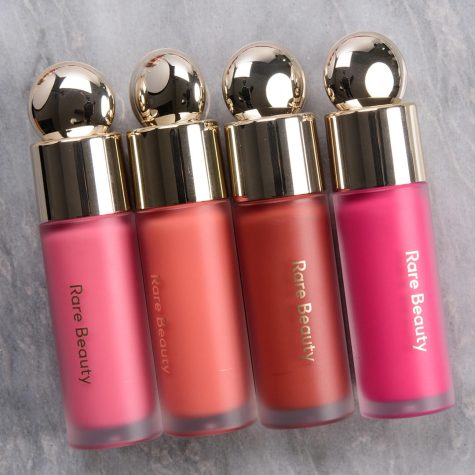 Soft Pinch Liquid Blush
This first one is by far the most popular makeup product that I am sure everyone has heard of. It's the Rare Beauty Soft Pinch Liquid Blush, and this product is the best one of its kind that you will ever use. It blends into your skin so effortlessly, and the shade range is beautiful. 
It's no surprise that this product went so viral all over social media, because it really does wonders! Liquid Beauty has blushes with a matte finish, or a radiant finish, for those who prefer their makeup more matted or glowy. Their shades range from pinkish colors to more nude and darker colors.
Personally, my favorite shade is Bliss, which I have been using for a long time. It's the matte version of this blush, and it's a nude pink color. This product retails for $23, and it contains 0.25 ounces (or 7.5 milliliters) but it will probably last you a decade. 
These blushes were mostly popular and known as the most pigmented blushes on the market. All you need is a tiny dot, because applying more of it will be too much. I think for the price, it's a really great product since it works very well, has nice shades and is very well pigmented.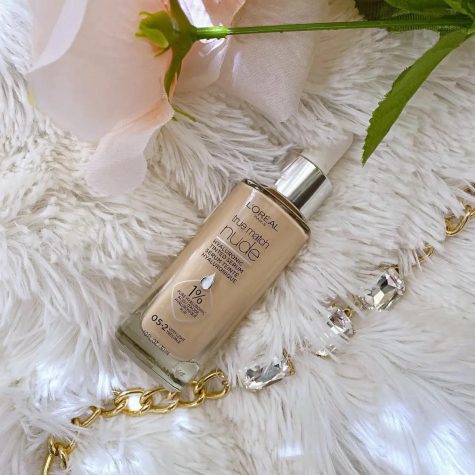 True Match Hyaluronic Tinted Serum
Next up is the Loreal True Match Hyaluronic Tinted Serum, which is not a foundation. (I personally don't like foundations and never use them.)
If you are looking for something very natural, like a light tint, this product will work wonders. It also contains hyaluronic acid, which is great for your skin. While this product provides light coverage for your skin, it also offers many other benefits. It's like a skincare product with a tint. 
I use this makeup every day and have repurchased it multiple times already. It contains one ounce (or 30 milliliters) of product, but it will last you for a decent amount of time. Since it is a tinted serum, you can't expect that much coverage from it, and I use this product when I need a light coverage to even out my skin tone. 
It retails for approximately $15 and can be found at Ulta Beauty, Target, and CVS. You can even order it online directly from their website.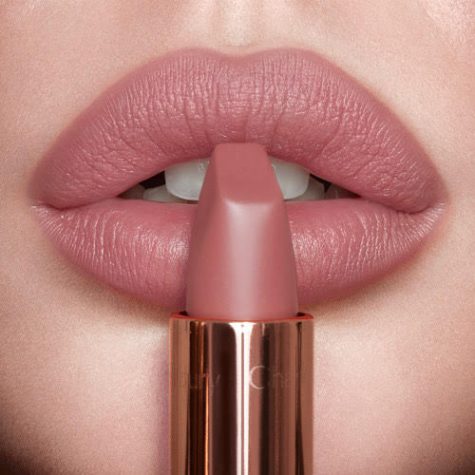 Matte Revolution Lipstick
If you know me, you will see me applying this lipstick every single day. It's the Charlotte Tilbury Matte Revolution Lipstick from the Pillow Talk Collection. This is the best matte lipstick ever made, and it's my absolute favorite one overall. 
I am a fan of nude colors, so my favorite shade is the original version, which is a nude pink. There are not too many lipsticks that are matted and are not drying on the lips. Everything I have tried that has a matte finish always feels like my lips are in the desert. This lipstick, by contrast, is very long-wearing and my lips still feel moisturized. 
If you are looking for a good matte lipstick, this one is definitely for you. It retails for $35 and contains 0.12 ounces of product. This lipstick is more on the pricier side, but it is so worth it!
I have been using a single tube of this product for over a year, and it's still not gone. You can get this from Sephora or order it directly from the Charlotte Tilbury website.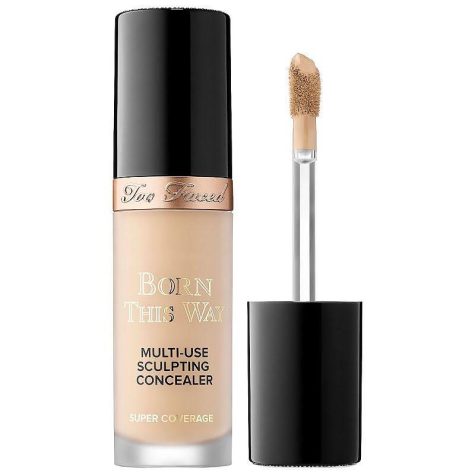 Born This Way Concealer
If you love yourself a good coverage concealer, the Too Faced Born This Way Super Coverage Multi-Use Longwear Concealer is the best option on the market. It's a product that I can't go without in my makeup routine. It's been pretty popular on TikTok, and that's where I first saw this concealer and decided to give it a try. 
I have been using this product for a year, and have not had to buy a new one yet! Because it's full coverage, you don't need to use that much of it, and that is why it lasts you for a long period of time. 
This concealer is a bit pricey, as it retails for $34 and has 0.45 ounces (or 13.5 milliliters), but is so worthy of that price tag. Too Faced has a lot of different shades designed for every skin type, color, complexion and undertone. It's very long-wearing, and it doesn't crease. It will also give you a flawless, bright under-eye. You can find this concealer at Sephora, Ulta Beauty and online at the Too Faced website.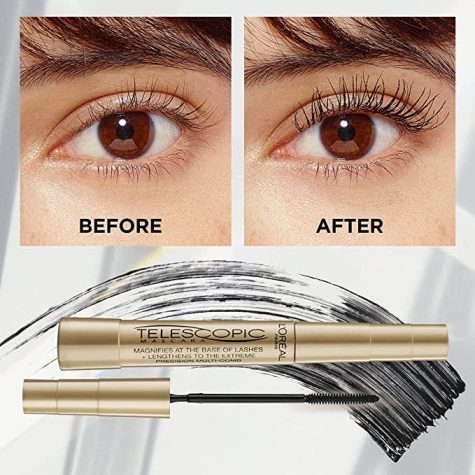 Telescopic Original Mascara
From someone who has tried millions of mascaras from several different brands, the top one for me is the Telescopic Original Mascara from L'oreal. This mascara is very popular, and I'm sure that anyone who uses makeup knows about this. It's no surprise that this product is so high in demand.
There are two types of this mascara on the market, the original one and the same product, just with carbon. I personally use the one with carbon, because I feel like it's much easier to take off and is less damaging to the lashes. 
This mascara claims to be long-wearing and lengthening, and it delivers on this promise. The brush is tiny and long, and it gives you a lot of control to be precise and be able to build up the mascara to your liking. 
I have tried different mascaras with different purposes, colors, and brushes, but nothing compares to this one. And what is great about this product is that it's very affordable, and you can pretty much find this mascara in every store with a makeup aisle, like Target, CVS, and Ulta Beauty. It retails for $12 and contains 0.27 ounces of product, and they also have a variety of different shades.
So these are the top products that I use in my makeup routine, and I recommend them to everyone. Of course, these products may not work for you, because we all have different skin and complexions. Not every makeup product on the internet can be trusted, but these are the ones that I will keep on buying forever. 
If you try out any of these products, please let me know what you think of them! Stay beautiful, Nitros!