TikTok has a huge influence on our generation, and because of this, influencers get paid a lot of money to market products that end up being a total scam. For example, there are several famous TikTok makeup products that I have personally tried, and I think they are totally overrated.
There are a lot of products in the beauty industry that can go viral randomly and get sold out everywhere. TikTok has convinced me to try some of these makeup products, but there are only a few that I actually like. 
I take makeup very seriously, and it's important for me that the products I use have clean ingredients and work well. Of course, I understand that everyone's skin is different, and certain products can work in a different way on different people. However, based on my personal experience, these are the TikTok makeup items that you should probably avoid.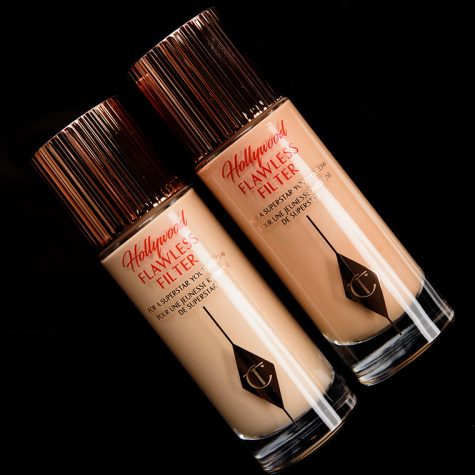 First is the Charlotte Tilbury Flawless Filter, which I am sure that a lot of people have heard of. It's been pretty popular on TikTok for a long time, and I finally got my hands on it a couple months ago. Ultimately, I did not like it at all. 
It's a primer, or it can be used as foundation alone, and it promises to blur your fine lines, to moisturize and brighten your skin, and to give you super glowy, younger-looking skin, with a radiant finish. This product has been hyped-up by every single TikTok influencer, but it gave me greasy, shiny skin. It also emphasized my skin texture, and it made me break out. It retails for approximately $46 and it only contains one ounce (or 30 milliliters) of product. 
I don't think that this product is worth the money, and you can get a better alternative for a cheaper price. One better alternative product would be the Halo Glow Liquid Filter from e.l.f. Cosmetics, which can be found at Target, Ulta Beauty or CVS for only $14. This product is a foundation or can be used as a primer. It has the same exact effect and is so much better. It gives you a glowy, healthy and younger-looking skin. It also lasts longer and the price is very affordable.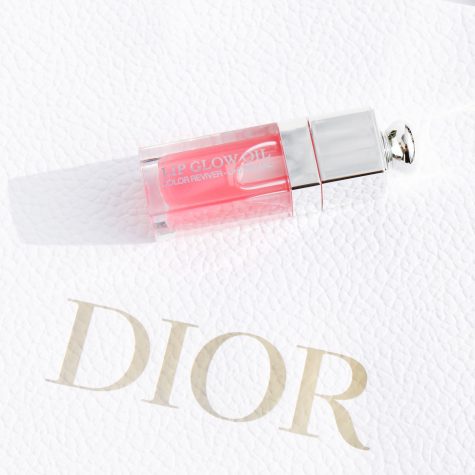 Another popular makeup item on TikTok is Dior Lip Glow Oil. It's a lip gloss that comes in several different shades. It's supposed to moisturize your lips, give them a nice
hint of color and last for a long time. It's been such a viral sensation, that it's been sold out for almost a year. 
I got to try out this product recently, and it's, again, a total scam. It retails for $40 and has one-fifth of an ounce (or 6 milliliters) of product in it. It's just like a regular five-dollar lip oil that you can get from a drugstore. 
Dior Lip Glow Oil is also very sticky, and it doesn't last for a very long time. You have to continuously reapply the oil, and you will run out of it quickly. In my opinion, for that price, you should be at least getting more product or a better quality lip oil. 
A better alternative is the Milani Fruit Fetish Lip Oil, which can be found at Target, Ulta Beauty or CVS for $9. This product comes in a variety of shades, has a good smell, lasts for a long time and is very hydrating.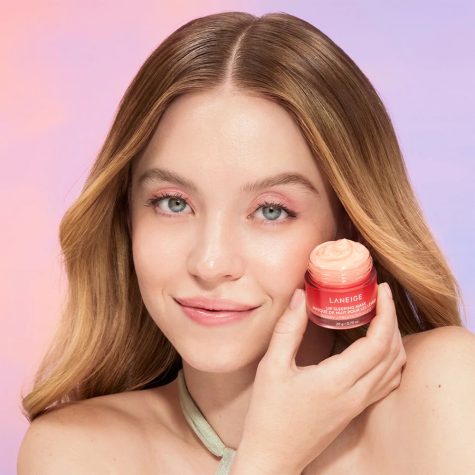 Next up is Laneige Lip Sleeping Mask Intense Hydration with Vitamin C. This is a lip balm mask that you are supposed to put on when sleeping. It promises to give you intense moisture and fill your lips with vitamins and other essential oils to plump them up. 
This product has also been pretty hard to buy these last couple months, but I was finally able to try it. It's been very popular on TikTok, and it still is to this day. The only thing that I liked about this item is the smell; it's very nice and relaxing, but other than that, it's a total waste of money. 
Laneige Lip Sleeping Mask retails for $24, and it's exactly the same as a regular, three-dollar jar of Vaseline. It's way too overhyped and didn't even do anything to my lips. Even my regular Vaseline works better than that. 
Another better mask option would be the Holy Hydration! Lip Mask, which is also made by e.l.f. Cosmetics. This item costs only $7 and can be bought at Target, Ulta Beauty and CVS.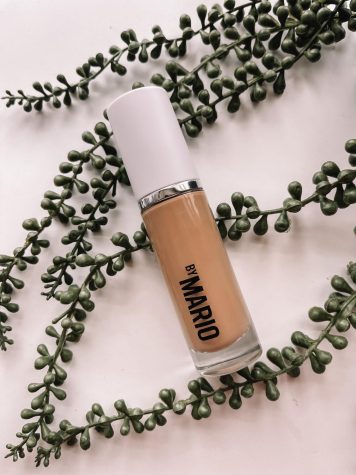 The final product that I absolutely dislike is the Makeup By Mario SurrealSkin Liquid Foundation. It came out recently, but it has been hyped-up on TikTok for a while now. I was looking for a good foundation and decided to try it out, since I like the brand and saw good reviews on TikTok. 
It's supposed to be a long-wearing, hydrating foundation, that gives you buildable coverage and has a luminous, natural finish. It's on sale now for $42 and it gives you one ounce (or 30 milliliters) of product. 
Overall, SurrealSkin is a total scam and a waste of money. It made my skin break out in acne, and it has a gross, cakey finish. You can get a better foundation, with cleaner ingredients, at your local drugstore for one-third of the price. 
One better product than this one is the Fit Me! Dewy & Smooth Foundation by Maybelline. It only costs $9, and it will give you better, more natural-looking skin. 
The overall lesson here is that you can't always believe what you see on TikTok. I do not recommend any of the products above, because they just didn't work out for me the way they were supposed to. I think that they are all too expensive and way too overhyped on social media. However, if you want to try them out, I would definitely be interested in knowing how they have worked out for you. 
Don't trust anything you see on social media, Nitros, because it is probably a total scam! TikTok Makeup is Overrated