Sometimes we are feeling hungry or we want to spend some spare time with friends after school. It seems that any spot, other than Starbucks, Dave's Hot Chicken and McDonald's, are too far away from our campus. 
Although these are three decent choices, it's time to change it up and try out a new place to eat that you probably have never heard of. Check out this list of great spots that are all within walking distance of Glendale High School.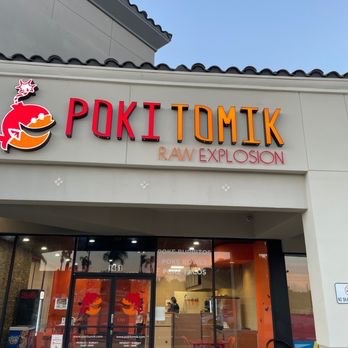 PokiTomik
If you are looking for a place where you can craft and build your own food the way that you like it, PokiTomik might be just the place for you! It's a poke restaurant located on Colorado Street, and it's only a nine-minute walk from GHS. 
PokiTomik is best known for allowing patrons to choose the ingredients in their own entrees, including burritos, rice bowls and tacos. It has great reviews and their hours range from 11AM to 10PM. 
Roobic's Cafe 
Roobic's Cafe is an all-options place where you can choose from several different kinds of cuisine. They have Mediterranean food, but they also offer vegan options and even healthy meals with good nutrition. 
It's located on Verdugo Road, inside of Plaza De Verdugo, and it will only take you seven minutes to walk there from our campus. Its hours range from 10AM to 9PM, so if you are looking for something healthy and light, this cafe is a great option for you!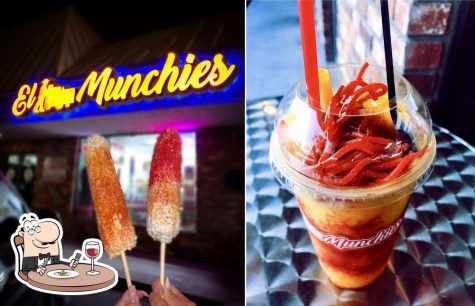 El Munchies
If you love Mexican food, especially their desserts, El Munchies is the perfect place for you. It's located on Colorado Street, right near Starbucks, and it is only a ten-minute walk from GHS. If you are a fan of spices, almost all of their food contains crushed spicy chips and Hot Cheetos. 
Besides that, they also offer a wide selection of desserts, including ice cream, waffles, churros and more. There is also another location in North Hollywood, but the most popular one is in Glendale. You can dine-in and have a taste of their delicious food, and they are open daily from 10AM to 1AM.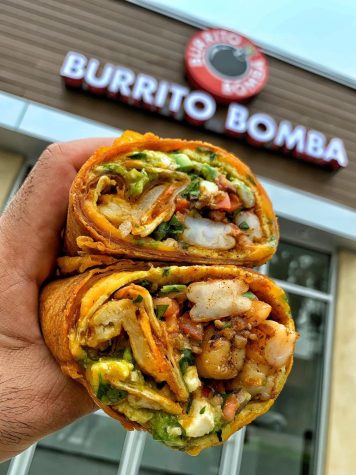 Burrito Bomba
Burritos are so good, but they are even better when there is a large selection of them available to you. Burrito Bomba is located on Colorado Street, near Starbucks, and they have a huge variety of burritos, tacos, sandwiches and more. 
They have three different menus: one for breakfast, one for lunch and dinner, and one for drinks. They are open at 8AM most days, and they close between 9 and 10PM. They also have catering available, and for more information, you can visit their website. 
Charcoal Kitchen 
Charcoal Kitchen is a Mediterranean cafe that is located on Verdugo Road. They have all kinds of foods, from Mexican cuisine to Armenian kebabs. They also have different types of salads, drinks, shawarma and more. 
Their hours range from 11AM to 9PM, and this is a great place to meet up with friends after school, as it will only take you seven minutes to walk there. You should definitely give it a try!
Ultimately, walking around Glendale is a great way to discover new and small businesses like these, because most of the time, they end up being better than the popular locations that everybody always visits. You should give these restaurants a try, and let me know how you feel about them!