Sweet Home
The spooky, fantasy Netflix series is not one that you should miss!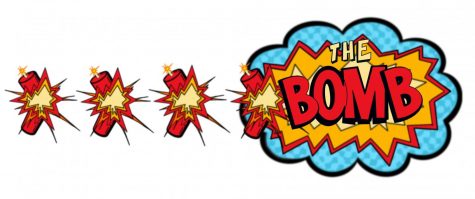 Sweet Home is a streaming Korean-language series that can be found exclusively on Netflix. This show stars Song Kang, Lee Jin-wook, Lee Si-young, and Lee Do-hyun. Overall, this show is very interesting, and the relationships between the characters are very special.
It all starts when Cha Hyun-soo's family gets into a fatal car accident. After the death of his family, he moves into the Green Roof apartment building. Strange things start occurring in the apartments, and these monsters start to appear. 
People become trapped inside the apartments, after they realize that the monsters are everywhere. During this show, my expectations were definitely met, because the plotline and the characters kept me locked in.
I recommend this show to people who like apocalyptic stories and horror movies. People who like Korean dramas will enjoy this series as well, because some people don't like voice-overs. I know I'm not a fan of them, so I prefer to read the subtitles. Sweet Home is a bit gory also, so anyone who likes that should watch it.
The actors on the show are all really good, and the roles feel so real, as if the actors are actually the characters they're portraying. You will care about what happens to them in every episode, and the plot will keep you on the edge of your seat. 
The chemistry and the relationships between the characters feel very real, and the closer they get to one another, the more authentic it feels. Their relationships make you emotionally attached to them.
One episode I liked was the first episode because you really get to know the main character and his backstory. Even though his backstory is tragic, it is still realistic. 
This episode starts with a flashback of an accident. Then things move forward, and that's when we meet our main character, Cha Hyun-Su. He is a very lonely young man who lives alone after the accident that has happened to his family. The apartments he moves into does seem a bit shady, but he barely thinks anything of it because it's all that he can afford.
Overall, each episode makes sense to the broader storyline and is needed to help move the story forward. This show is good at holding your attention and interest throughout every episode.
I definitely recommend this show, because it never really gets boring and is very enjoyable. I liked how the characters made me emotional, and I became attached to some of them. Some parts were kind of surprising too, and that's always good in a show.
Sweet Home will keep you hooked throughout. Anyone that's interested in K-dramas and horror should definitely give this series a try. And if you do enjoy this series, you should also watch Squid Game if you haven't done so already.