Lush, Mitski
A college project, that is also a musical masterwork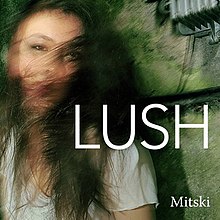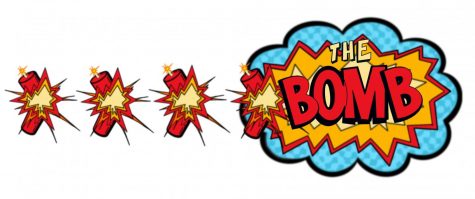 The album Lush was released in 2012 by Japanese-American songwriter Mitski, as a junior-year project at SUNY Purchase College, and it can be found on most streaming platforms. This album has so much feeling in it. It's like you're going through what the artist is going through, as you listen to it.
Mitski is from Brooklyn, New York and started making music when she was studying at the Purchase College Conservatory of Music, and her first finished song was "Bag of Bones". Her very first album is Lush, and it is a very relatable album, even though it's very sad and gloomy. 
The first track on the album is "Liquid Smooth". This was the best song to start the album with, because it's almost like an introduction of the artist herself. She tells us how she feels about her life in the lyrics, and it sets the tone for the tracks that follow. 
Most fans view "Liquid Smooth" as Mitski seeking validation. Throughout the song, she almost sounds panicked, because she feels that her youth and beauty are slipping away. Even the instrumentals, at certain parts, give off the feeling of anxiety. She feels that, if she doesn't get the validation she wants while she's beautiful, then her beauty is useless.
The next track on the album is called "Eric". In this song, Mitski has a friends-with-benefits relationship going on. She knows that this relationship is only a sexual relationship, but she also wants more, even though she understands that this is all it can be. As the song goes on, you can hear the hurt in Mitski's voice. She will give it all up for this person in exchange for just a glimpse of a relationship. 
Mitski sings, "Did you notice your skin? It cries a soft weep, like mine." She feels as if they relate in a certain way and often latch onto each other. She knows that emotionally she's more mature than her partner, and this other person is more emotionally unavailable. That's why, towards the end of the track, she only chants, "I want," and does not finish the verse, because she knows that this is all the relationship can be.
"Eric" is followed by "Bag of Bones". These two songs connect a lot, so having them right after each other makes a lot of sense. In "Eric",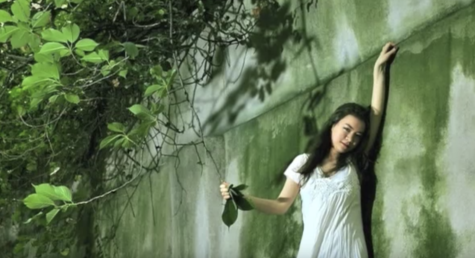 Mitski almost begs for a relationship, but now she has accepted the reality that there can't be one. Subsequently, that exhaustion carries over into "Bones", like the artist has no more energy for anyone, not even for herself. 
One relatable lyric is "I know my room is a mess. Over and over again I tell myself I'll clean tomorrow." She's so mentally tired, to the point that she can't even do simple things for herself. Mitski eventually sings, "I hope you leave before the sun comes up so I can watch it alone." She has come to the realization that this relationship will always stay the same, so now she doesn't need this person to stay in her life all the time. She knows that the connection is off limits. 
By the end of the track, she has taken all that she can handle, because she still craves this certain affection and attention, and she feels unable to let go of these desires.
The melodies featured throughout this album add to the intensity of the lyrics. Mitski's panic and sadness are relayed through the instruments. It's almost overwhelming at points, because you can really feel it when you're listening to it. 
For instance, in "Liquid Smooth", the more drastic the instruments sound, the more uncomfortable the listener becomes. I wish more artists would use this technique,  if only to add more feeling to what they're saying. 
Mitski's lyrics are so obviously meaningful. Some women can relate to how she's feeling, because many have gone through the same experiences. No matter how tired Mitski seems on this album, she is still seeking that validation of being beautiful and great. 
After she loses her love, she feels so empty, and even though she knows this feeling is fleeting, it is still a scary experience. You can really feel the pain in her voice, when she sings certain lyrics. 
Overall, this album is pretty intense and communicates so much in only nine songs. You should definitely give Lush a listen, especially if you have heard Mitski's other albums or songs. She has a similar technique throughout her other albums as well. And if you like Mitski as an artist, you should also listen to Lana Del Rey or Bôa.