SOS, SZA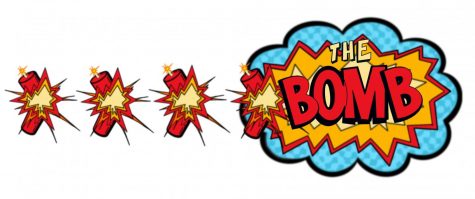 On her new album SOS, singer/songwriter SZA works with a lot of different producers and songwriters, such as Jeff Bhasker, Benny Blanco, Babyface, Rodney Jerkins, DJ Dahi, Gabriel Hardeman, Ant Clemons, and Lizzo. This album also features three singles, which are "Shirt", "Good Days", and "I Hate U". This is an amazing album, because of SZA's incredible vocals and the strength and pain that are expressed through her song lyrics.
This album has been received really well by the public. All of SZA's fans are happy that she has finally given us another album. I had really high expectations for this album. It was long-awaited and overall worth it, because this album is so great. SZA really gets her point across, which I like a lot.
"SOS" is the first song to start off the album. This is a strong beginning, as it starts with Morse Code and then a gunshot to kick off the song. This track portrays that SZA is trying to be heard and that she's trying to let everyone know that she's back and better than ever. 
Next is "Kill Bill", which is the most popular song on the album. SZA is trying to say that she doesn't want her ex-lover to move on to someone new. She sadly still feels for him, and in the song, she sings that she "might kill my ex" and that she would "rather be in jail than alone." She feels for this person so much that she would rather be in prison than for him to move on. 
"Ghost in the Machine" is kind of a surprise collaboration between SZA and Phoebe Bridgers. Their vocals are a perfect mix though, especially with the lyrics and beat switch, which Phoebe sings perfectly. Their voices together sound so strong yet so soothing. In this song, SZA is trying to escape from all the seriousness in her life and lose herself in intimacy. She wants someone to distract her from reality. 
"Special" is a song that portrays how everyone can feel insecure, especially after seeing someone you love move on and treat their new person better. On this track, SZA says that her ex-lover never saw her, and now he looks at her like an ordinary girl. But she wishes that she was special in his eyes, like his new girlfriend. She is very regretful that she changed so much for this person, and became just like how he wanted her to be, and it was all for nothing. She now feels like she has lost her "special" in trying to become the perfect person for someone else.
"I Hate U" is a song that was first posted as a single in December of last year. SZA hates that her ex-lover will never feel the sadness and anger that she had to feel after their breakup. Even though, overall, she wishes things were different, she knows that it's not worth it. This song is full of the pain, anger, and hatred that she has for this person. Even if she still loves him, she also hates him.
Overall, this album is very vengeful, yet also quite vulnerable. SZA truly reveals her own personal insecurities through her lyrics, which probably makes her listeners feel safer and more understood. SOS is a very strong album, and it is the perfect way to bring in the new year.