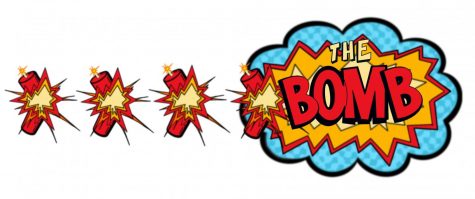 The album channel ORANGE, by Frank Ocean, was released in 2012, and it was produced by Jonathan Ikpeazu, Malay, Om'Mas Keith, Pharell Williams, Shea and Tyler, The Creator. This is such an original album, with many popular songs that you can listen to over and over again. This is the one album that I play all the time, even though it came out over ten years ago.
The title channel ORANGE is a reference to when Frank Ocean fell in love over the summer, and for him, everything was orange. This album has certainly influenced a lot of singers in this genre. It also created a more accepting environment for queer artists of color.
"Thinkin Bout You" is one of the more popular tracks on the album. Since this song has Ocean talking about a boy he loves, it helps create a more inclusive vibe for the album, which has been so important for the queer community. 
This song is about Ocean looking back at a past relationship, and he regrets the breakup, but he is still trying to act as though it does not really bother him. Overall, he is reminiscing over this person and how unforgettable they have become for him.
"Super Rich Kids" is a song about being wealthy and how money and expensive possessions can temporarily bring a person happiness and love. But throughout the song, Ocean admits that he wants real love. While money can buy temporary satisfaction, it can't replace real relationships. 
"Pyramids" is about a woman who left Ocean for someone else. But this decision backfires on her, and she finds herself going back to him. This is another of the more popular tracks on this album. It is an almost ten-minute song, but it's worth it. Ocean often does beat switches in his songs, and this transition is really terrific. "Pyramids" is also very catchy.
"Pink Matter" is supposed to be the embodiment of the female state of mind, as opposed to the grey matter, which is the substance that makes up the mind. This song is overall about Ocean's respect for women. The title of this song also refers to his past and future selves, and how he has built respect and love for women throughout the years.
The most important aspect of this album is the lyrics. I know that this may sound obvious, because lyrics are always important, but for this album, you shouldn't just hear the lyrics. You should really focus on them and understand what Ocean is trying to communicate to us through his music. This album has so much meaning to it, which most people have overlooked.
Overall, channel Orange is an album that is definitely worthy of your time, especially if you have an interest in Frank Ocean. His music always has so much depth, and it can really be interpreted in many different ways. 
I recommend his whole discography, and if you like Frank Ocean, you might also want to listen to Earl Sweatshirt, Childish Gambino, Tyler, The Creator, and A$AP Rocky.