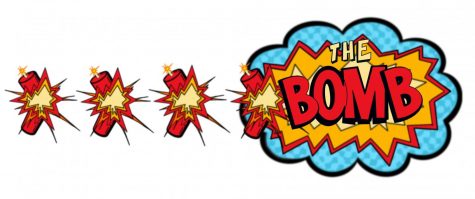 JOSÉ is J Balvin's sixth official studio album. It was released on the 10th of September, 2021, and it contains 24 songs. It is available on all streaming platforms. It was produced by a group of several producers, including Erik Ant, Bas Van Daalen, and Tainy. This album is awesome, because it really shows off the cool vibe and the style of reggaeton that J Balvin has established for himself over the years.  
The Colombian singer has described his new album as his way of reintroducing himself as the man behind global celebrity, J Balvin, whose real name is José Álvaro Osorio Balvin. This was a great idea for a new album, especially for the fans who have stuck around for a long time and have watched him become as big as he is today in the music industry. 
It is also interesting to look back on Balvin's tremendous amount of success and how his sound has evolved. It's also important for the newer fans that may be just getting into his music, to see him as a real person, rather than as just a huge pop star.
Prior to JOSÉ, Balvin released Colores in 2020, and Oasis in 2019, alongside Puerto Rican rapper, Bad Bunny. Both of these albums were majorly successful. Colores went quadruple platinum in the United States, and got as high as 15th place on the Billboard Hot 200. Oasis was nominated for two Grammy Awards, and it won the Billboard Music Award for Top Latin Album in 2020.
J Balvin is obviously one of the biggest faces in reggaeton and Latin music today. Aside from the Spanish market, he's even been featured in many American pop songs and media like "Un Día (One Day)" by American pop star Dua Lipa. He also was a part of the soundtrack of the new Spongebob Squarepants movie released last year, Sponge On The Run. Additionally, Balvin had his own meal at McDonald's, which we reviewed last school year. 
Balvin's ability to successfully cross over to the English market and represent his culture and love for reggaeton, while still remaining true to his roots, represents what his goal has been since the start–making reggaeton a globally popular genre without having to sing in English. 
One of the liveliest tracks on JOSÉ is "In Da Getto". It was produced by EDM star Skrillex, and it definitely has that EDM sound to it in the chorus. It samples a song from 1993 of the same name, and is a staple for any summer party. It was exciting to hear a song like this from J Balvin, as it is something that is out of his comfort zone.
"Qué Más Pues?", featuring Maria Becerra, is the best song on the album. This track feels very original to Balvin's normally cool, laid-back style of music. The lyrics talk about him wanting to reconnect with a lover from the past, and he asks her to give him one more night to be together. Maria Becarra is a newer artist in the game, and a song with J Balvin himself is a good way for her to show off her talent and make it clear that she's here to stay.
"7 de mayo" is a really significant song in the artist's career. This one gives off more of a hip hop vibe and it is a triumph for him. This song is the best on the album, lyrically, and it could be thought of as a timeline of Balvin's life, highlighting some of the most notable moments of his career. 
Balvin starts off by rapping about the day he was born, in Medellin, Colombia. He then raps about gaining popularity and success without the help of the networks or the press. He rhetorically asks if anyone would have thought that the boy singing at the barbershop would end up here. He is referring to his humble beginnings back in Colombia. 
Balvin also rhetorically asks, "¿Un colombiano haciendo reggaeton? Qué estupidez." This lyric translates to "A Colombian doing reggaeton? What stupidity." 
This is probably meant to go out to all the people that doubted him along the way. It also represents that, in a way, Balvin has paved the way for other reggaeton artists, as many of the most popular people in the genre right now are Colombian, like Karol G or Maluma.
"Ganas De Verte" is another notable track on the album. Balvin sings to a girl, telling her that he really wants to see her. He tells her that they need to talk, and that he can't wait anymore. This song is so catchy, and it fits in really well with the rest of the album, as it's also mellow and slow.
Finally, "Querido Río" is a fine song, but it isn't as good as the others. Some may find it a bit more boring, compared to the other songs on the album. The beat stays the same all throughout the song, which is why some listeners may find it less interesting. It's still relaxing to listen to, though.
Overall, J Balvin has definitely proven himself once again, as this latest album is overall amazing. Whether you are a fan of reggaeton or not, you should definitely give JOSÉ a listen, because you will surely find something that you will enjoy. No one can deny the 36-year-old's talent and trendy flow. 
If you are interested in learning more about J Balvin, you should check out the Amazon Prime Video documentary made about him called The Boy From Medellín. And if you end up becoming a fan of J Balvin, Maluma is another artist you might also want to check out.