Final, Enrique Iglesias
The King of Latin pop finally released his 11th album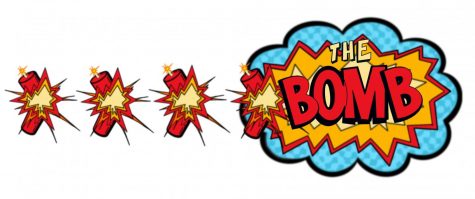 Often referred to as "The King of Latin Pop", Enrique Iglesias just released what is expected to be the last album of his career, Final. This eleventh studio album officially came out on September 17th, 2021, and it has several producers, including Chris Jeday, Ovy On The Drums, and Luny Tunes. It is available now on all music streaming platforms. The album consists of 11 songs in total, and is definitely worth checking out.
Iglesias has been a pop icon since the 1990s, but it's interesting to see how he has continued to evolve through his music over the years. He announced that he would be dropping a new album to his fans for the first time on his Instagram account on September 3rd. 
In his post, Iglesias thanked his fans and promised them an "unforgettable" tour. Previous to Final, Euphoria and Enrique are just two albums of his which have received major success. Euphoria won the Billboard Music Award for Top Latin Album in 2011, and Enrique was certified platinum and gold in many countries around the world. 
For this new album, it is safe to say that most of his fans held high expectations. Iglesias has millions of fans worldwide who were saddened to hear that he is likely retiring after this album. Knowing that this would be his last body of work only raises the standards. 
Overall, "SÚBEME LA RADIO" is the best song on the album, and the best one to dance to. This track features Descemer Bueno and Zion & Lennox. It is definitely a very upbeat and fun song. Iglesias sings about how nothing else matters to him at the moment, and he just wants to turn up the radio and feel the bass of the song. The music video shows Iglesias and the featured artists interacting with fans in the streets of Havana, Cuba. 
Conversely, "TE FUISTE" is one of the sadder songs on the tracklist. Along with Myke Towers, Iglesias sings to a girl asking why she left him without saying goodbye. This song is really great and it has a relaxed vibe. This song brings some diversity and variety to the album, as most of the other songs are for dancing or parties. 
"DUELE EL CORAZÓN" has to be the second best track on the album. This one is also super fun. Iglesias sings about why he'd be a better partner for a woman, than the man she is currently with. He tells her that, with the other guy, her heart hurts, but with him, only her feet will hurt from dancing. The artist Wisin is featured on this track, and overall, this song fits in really well with the rest of the album, as creating happy beats is one of the things Iglesias does best. 
Additionally, the song titled "ALL ABOUT YOU" definitely has that pop vibe to it. It has the same feel to it as some of the other songs on the album, like "CHASING THE SUN" or "UNWELL". This track is fine, but not as good as the previous songs mentioned above. This is probably the last one you would want to play on this album, but this song is still a good way for Iglesias to appeal to a younger, English-speaking audience. 
Although it is sad to know that we won't be hearing much new music from Enrique Iglesias any time soon, this album is overall a success. Final has something for everybody, and you should totally check it out. Anyone who is familiar with Iglesias' music will enjoy hearing his newer stuff. If you like this album, you will probably also enjoy Ricky Martin's music, since he has some similar Reggaeton and Latin Pop songs.