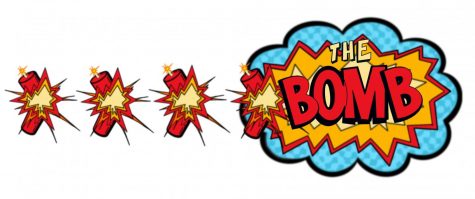 Purpose is Justin Bieber's fourth official studio album, and it was released on November 13th, 2015. The album contains 19 tracks and is available on all streaming platforms.
 It took a large team of people to produce this album. Josh Dudwin is one of the more notable producers, since he has shared a close relationship with Bieber for years. This album was the most significant of his career, since it was his way of showing the world that he had accepted Christ into his life and that he had grown up from all the mistakes he had made as a teenager.
Before Purpose, Bieber came out with the album Journals in 2013. This album was something new for him, since it was his first time recording R&B tracks, as opposed to pop. Many fans consider it to be his best album, as it was certified gold in the United States. Similarly, Purpose is a true return to form for him.
Bieber has described this album as an apology to the world, and it is an acknowledgement that he is ready to own up to his mistakes. This was an amazing way to come back into the industry after a long break, and the lyrics to these songs feel genuine and personal.
It's very interesting to compare Bieber's previous albums to this one. His growth as not only an artist, but also as a person, is clearly evident.
"Life Is Worth Living" is definitely one of the best and most meaningful songs on this album. Bieber sings about learning to forgive, understanding that every day is worth living, and accepting that only God can judge him. He also mentions that he is working on becoming a better version of himself. The song is slow and mellow, perfect for a relaxed, chill vibe.
"Children" is another song that shows Bieber's heart. The song is about the future generation. "Look at all the children we can change," he sings. "What about a vision? Be a visionary for a change. We're the generation. Who's gonna be the one to fight for it?" This song has a really cool, fun chorus to it. 
"I'll Show You" is another one of the album's more meaningful tracks. It's about Bieber feeling the pressure of constantly being in the public eye. Bieber reveals, "Sometimes it's hard to do the right thing. When the pressure's coming down like lightning. It's like they want me to be perfect. When they don't even know that I'm hurtin'." These lyrics show fans that being a celebrity comes with stress and many other difficulties. 
"Love Yourself" is another nice song, but some may find it annoying, because of how overplayed it has become. This song was all over pop radio stations six years ago, and it is about an ex- lover who Justin thinks is too conceited. 
"What Do You Mean?" is definitely not meant to be as deep as the other songs mentioned above, but it is still a really catchy song. The Canadian pop star sings about being confused with his lover, constantly asking her the title question.
It is safe to say that Beliebers (the fans of Justin Bieber) saw a newer, more mature side of him when this album came out. The now 27-year-old singer definitely proved to the world that he is worthy of another chance and that he has put his controversial past behind him. 
Overall, this album is amazing. Anyone who likes pop music should give it a listen. And if you like this album, you should also check out the music of Shawn Mendes.