The J Balvin Meal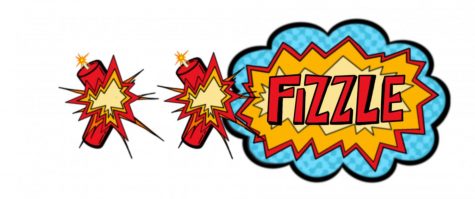 McDonald's is the home of the McGriddle, the infamous Big Mac, and their notorious fries. Well, recently they have been moving out of their lane and making new items with collaborations with huge celebrities. Last time it was with Travis Scott, and the Travis Scott Meal. This was a huge success for both sides. 
But now, McDonald's has collaborated with one of the biggest Hispanic singers, known as J Balvin. They recently came out with the J Balvin Meal, which is a boring name choice again, but the actual meal makes up for this. Will this be bigger than the Travis Scott meal or will it be a huge flop? 
After a Super Bowl Halftime show performance, J Balvin has attempted to reach another level of success with his J Balvin Meal at McDonald's. The main goal for this collaboration was to expose his work and success to a younger audience. Creating an advertisement with J Balvin explaining his meal was another way to get his name and meal out to the public. But when huge fast food companies and a popular celebrity collaborate, they do not always succeed.
So what is this new, fantastic idea that Micky D's has come up with? The J Balvin meal consists of a Big Mac, medium size fries, and a McFlurry, if the ice cream machine is working. And with a similar price point as with the Travis Scott Meal, you can get this meal for just 7 dollars. 
But is this meal so unique, or is it something that we have had before but with a name change? First comes the Big Mac, and I can safely assume that every one of you that is reading this article has tasted a Big Mac before. Next is the fries. These Golden crisps are complimented great with ketchup. Finally comes the creamy vanilla ice cream topped with either cookie Oreo chunks or M&M pieces, also known as the McFlurry. Don't all of these items sound familiar though?
From the listed items that make up the J Balvin Meal, we can say this collaboration comes with a very underwhelming performance. McDonald's didn't even attempt to make a small change to any of the items, or to even create completely new items, such as with the Travis Scott Burger. 
And the J Balvin Meal is missing all of the popularity that the Travis Scott Meal came with. There are no memes, no hype, and no new items, which is just disappointing. 
 When eating great tasting food, we never like to think about the nutrition facts but this time, is it worth it? With the Big Mac already being a once-in-awhile meal, and adding an order of fries with ice cream on top of that, this could be a problem. This meal comes with a whopping 1400 calories. But the good news is that this meal is a limited-time offer, so I guess it is okay to eat it once. I think?
Overall, the J Balvin Meal did not reach the same level of success as the last collaboration between Travis Scott and McDonald's. But is it worth trying? Sadly, the answer this time is no. 
You will be better off just ordering these items alone on your own time. Yes, the price is only 7 dollars for a Big Mac, medium fries, and a McFlurry, but you will probably fall into a food coma after consuming all this food in one sitting. It looks like we will have to wait a bit longer for the next big meal, whether it comes from the McDonald's franchise or not.