The All-Time Top Five Barbie Movies
I know what you're thinking, but these movies matter!
Barbie is a fashion doll, created by Ruth Handler, that was later produced and distributed by the American toy company, Mattel, Inc. Since her debut in 1959, Barbie has been featured in hundreds of books, video games, and movies. 
Barbie's popularity began to decline in the 1980's after the introduction of Bratz dolls, leading Mattel Entertainment to release a series of computer generated films in order to re-establish Barbie's popularity. 
The heroine in the earlier films is modeled to look similar to the dolls, almost as if the dolls themselves have been animated. The main protagonist of all these movies is not always called "Barbie." Sometimes the story is being told by Barbie to her younger sister Kelly, while other times the protagonist goes by a completely different name, such as Genevieve or Merliah. 
However, all of them look like Barbie, so the audience assumes it's Barbie playing the roles of different heroines. Furthermore, all the "Barbies" are voiced by the same voice actress, Kelly Sheridan.
Though these animated movies are the product of a cynical marketing campaign, I think that I speak for most of the children born in the early 2000s, when I say that these Barbie films were our childhood. By now, there are too many of these films to count (I lied there are only 41 of them), but here are the top five Barbie movies (in no particular order) that you should rewatch, if you want to reminisce about your care-free childhood.

Barbie in the Nutcracker (2001)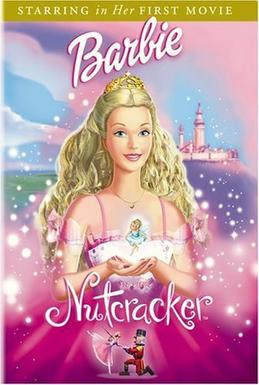 Barbie's younger sister, Kelly, is nervous about her ballet performance. As a result, Barbie tells her a motivational story about a girl named Clara, who wakes up and finds that her Nutcracker doll has come to life and is battling an army of mice. The Mouse King shrinks Clara, leaving her to travel with the Nutcracker to find the Sugarplum Princess to reverse the curse.
Since the movie is centered around the holiday season, this is definitely a must-watch around this time of year! The animation is of a really high quality, considering that it was made in the early 2000s. Overall, this movie is very bright and colorful, and is sure to fill you with joy.
Barbie as Rapunzel (2002)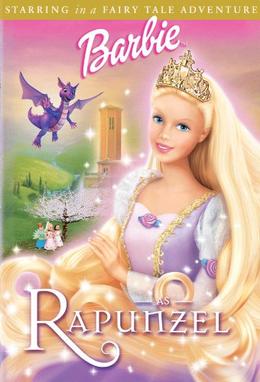 Kelly once again finds herself needing a confidence boost from her older sister, this time because she is feeling insecure about her painting
abilities. As the ever-kind sister, Barbie tells Kelly the story of Rapunzel, an avid painter, who has been locked up by an evil witch named Gothel. Along with her friends Penelope (a purple dragon) and Hobie (a rabbit), Rapunzel leaves her tower behind Gothel's back, discovering a feud between two kingdoms that she wishes to resolve.

I love the inclusion of Rapunzel's friends Penelope and Hobie, as they are not part of the original story or any of its modern renditions. Friendship plays a much bigger role in this movie than Rapunzel's love interest, which I believe is a pivotal lesson for young girls to learn. Rapunzel's magical painting abilities mesmerized me as a kid, and this movie inspired me to find a passion that made me as happy as Barbie feels while painting. This is one of my favorite retellings of the original Rapunzel story by far!
Barbie Fairytopia (2005)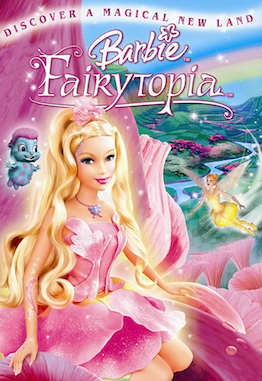 This is the first Barbie movie in the series to feature an original storyline. Elina is a fairy who lives in the magical land of Fairytopia, but she is ridiculed for having no wings. When the evil fairy, Laverna, begins kidnapping the fairy guardians of the land and spreading a poison that incapacitates winged creatures, Elina and her puffball friend, Bibble, may be the only ones able to save the world. 
The colorful and magical lands of Fairytopia are an absolute beauty to look at. Looking back, one of my favorite things about this movie is how much Laverna scared me as a child. I think there is a lack of truly scary villains in the media, since most of the time their villain status is simply "told" not "shown". Finally, out of all the creatures in Fairytopia, Bibble is by far my favorite. As a child, I wanted (and still want) to have him as my best friend.
Barbie in the 12 Dancing Princesses (2006)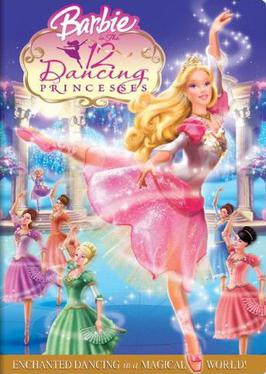 Genevieve is one of twelve princess sisters who live in a castle with their widowed father. The king invites his cousin, Rowena, to live with them
and school them into being proper ladies. 
On the birthday of Genevieve's youngest sister, her siblings give her their late mother's favorite story, through which they discover a portal to a magical land where they can dance freely. Meanwhile, Rowena is poisoning their father and finds out their secret. The sisters have to work together to keep their passion alive and save their father from an untimely death.
As an only child at the time, I really valued the sisterly bond that the twelve princesses shared. My childhood obsession with portals and "escaping reality" made the story very special to me. This movie is also the reason why I convinced my mother to start taking me to dance classes at age six.
Barbie in a Mermaid Tale (2010)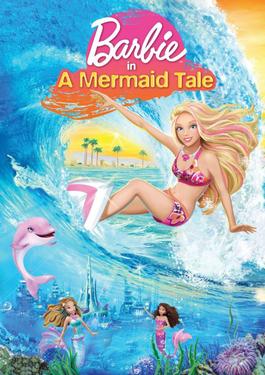 Merliah Summers, a professional Malibu surfer, discovers that she is half mermaid and can breathe underwater. A friendly dolphin, named Zuma, tells Merliah that her mother has gone missing, and her tyrant aunt has taken over the mermaid kingdom. Merliah goes on an adventure in order to restore peace in her true home.
This is a beautiful story about a found family and self-discovery, and it only gets better every time I rewatch it. For many children, mermaids are a subject of adoration and Mermaid Tale hits all the desired points: breathing underwater, discovering an oceanic civilization, and realizing that you are actually royalty. I can also confirm that I wanted to be a mermaid so badly, after watching this movie, that I tried to breathe underwater myself. (Disclaimer: please don't do it!,) Who knows? Maybe I have yet to find my true mermaid family…
Now, you may be asking yourself why we should bother re-watching these movies at all. We're all grown up now; shouldn't we move on to more "mature" and "complex" viewing experiences?
Well, no. 
Overall, we should rewatch our childhood favorites, because they bring us comfort and remind us of simpler times. Knowing what happens next, and how the story will end, allows us to relax from the constant need to speculate on the future, providing some peace to our busy minds. 
Barbie movies resonate with a lot of younger kids, because they see themselves as the characters who are saving the world and achieving such great things. I think it is important to rewatch movies like this, if only to remind ourselves of who we truly wish to become.
If you want to revisit a little pocket of childhood, the Barbie movies are currently available to rent ($3.99) or to buy ($14.99) on Amazon Prime Video.  
And if you have never watched them, it is never too late to start! 
Let's all stay young-at-heart, Nitros!