Five Guys
Is Five Guys truly five stars?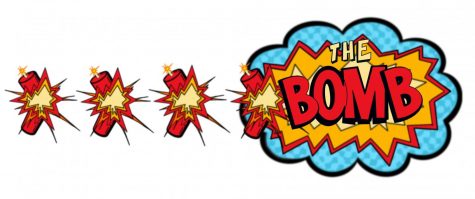 Five Guys will be one of the last fast food burger spots I'll review for this year of 2021. We have gone through the collaborations of McDonald's with both Travis Scott and J Balvin, the quality of Shake Shack, and now we finally get to Five Guys. 
Five Guys is well-known for their great-tasting burgers and fries, and oddly for their hotdogs. But we're here to review the casual order consisting of a burger, fries, and a drink. And let me tell you, there's a possibility that Five Guys has dethroned Shake Shack in the fast-food-burger battle. 
First let's speak about their tasty fries. Not only are they worth the 6-dollar price tag for a regular order, but when being served, they give you enough fries to fill up your cup and the bottom of the bag. The fry itself is more on the bigger size, rather than small and crispy. Yet the Five Guy style fries still have a crispy exterior. 
But the most important factor in their fries is the flavor, and it does not disappoint. It's one of the best tasting fries from any burger spot. Their fries are fried in peanut oil, and I think Five Guys might be onto something with this technique.
Now,on to the burger. I ordered a cheeseburger with two patties, cheese, grilled onions, tomato, lettuce, and some mayo. When I first held this burger in my hand, it was very hefty. Aside from the husky build to the burger, I can definitely say that this is one of the top-two fast food burgers in Glendale. 
The patties themselves are juicy and have a good flavor. The grilled onions are perfect. And the cheese is not too overpowering, but it just gives the burger itself more flavor. Last but not least, the buns are pretty good. They fit with the whole burger, but I only wish they were a bit more toasted. Then they would be the perfect buns for this burger. 
Finally, to finish off this great meal, I got a vanilla milkshake. With the price of 6 dollars, this can be easily considered the best milkshake from any burger spot. The vanilla flavor is not too much, but you can taste everything else. The sweetness of the actual shake is perfect, and it is nice and thick. It's pretty much everything you would want from a milkshake. 
As I am the certified food critic of GHS, it is easy to write these reviews when the food is genuine, and the restaurant is at the top of its craft in the aspect of its specialties. In this case, Five Guys definitely does not disappoint.
The only question now is whether there is another contender for the best burger in Glendale, or if Five Guys the best burger you can get. But for now, I can say that Five Guys is definitely a place to go try out if you haven't done so already.