Blaze Pizza
Is Blaze's pizza truly fire?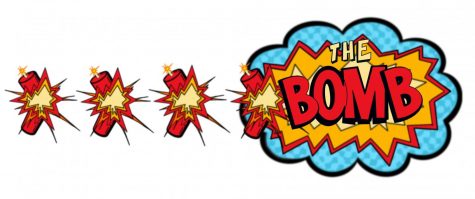 If you don't know already, March 14th is known as National Pi Day. This is, of course, in reference to the ratio of pi (3.14), but it can also include pizza or a freshly baked pie. But to celebrate Pi Day, I will be reviewing the famous Blaze's Pizza. 
On Pi Day, Blaze Pizza offers 3-dollar pizzas all day, for a regular 11-inch pizza. That deal is amazing, since the quality of their pizzas for only 3 dollars is a steal. However, whether it's on the next Pi Day or any other day, you should definitely get one for yourself. 
Blaze Pizza is well known for their always-fresh ingredients and eco-friendly personality. The boxes they use to package your pizza are compostable and recyclable. They claim that they make their own pizza dough every day, with the ingredients of unbleached flour, salt, a touch of sugar, filtered water, and extra-virgin olive oil. What separates Blaze Pizza from other pizza restaurants is that they allow you to customize your own pizza, and you can select any sauce, cheese, proteins, or vegetables that you want. 
For this review, I ordered a Build Your Own pizza, made with their freshly-made pizza dough, tomato sauce, shredded mozzarella, pepperoni, Italian sausage, and bacon bits. I won't lie: I am an individual who likes his proteins, but I believe that this is an order worthy of judging the quality of their pizzas. 
First, let's discuss the base of the pizza, the crust. One thing that I love about Blaze Pizza is that the crust is always crispy, yet fluffy at the same time. Almost perfect. It has good flavor, and you can tell that there is a savory taste that comes from the salt. 
On top of that is the sauce. On my pizza, I went simple with the tomato sauce, the original form for any pizza. The tomato sauce does have flavor, and it is not so thin that it makes your pizza flimsy every time you pick up a slice. The bit of sweetness that comes from the pizza sauce works very well with the crust, making your experience that much better.
Moving forward towards the pizza toppings, we must begin with the  cheese. You have the options of shredded mozzarella, fresh mozzarella, parmesan, feta cheese, goat cheese, and more. I went with the simple shredded mozzarella. With a straightforward flavor, this cheese option works on almost every pizza. 
With regards to the proteins, their pepperonis are not too big or too small, and they have a great flavor. The italian sausage is also flavorful with a touch of spice. The bacon bits are the best part, making the pizza that much better. 
I can tell you that every bite of this pizza is better than any Dominos or Pizza Hut slice that I have ever eaten. However, the only problem I have with the pizza is the size. It's not too small, but if the pizza was only a little bigger, then it would have a chance of being the best pizza spot. 
But long story short, Blaze has great pizza. Being able to customize your pizza separates them from the other pizza restaurants. So the next time Pi Day comes around, you should definitely give their 3-dollar pizza a try!