The Travis Scott Meal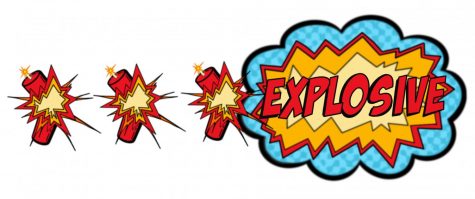 Pop culture is everything right now. It influences clothing styles, media news, and even people themselves. But one of the most prominent aspects of pop culture is music and currently the top genre of music is hip-hop and rap. 
When we speak about this genre of music, one of the names that comes to mind is Travis Scott. This guy is different, with his unique style of music, shoe collaborations, and influence on clothing styles. However, the strangest new addition to his resume? A burger. 
Yes, a burger. 
Travis Scott is a famous artist with many business opportunities and incentives, and he decided to come out with a collaboration with the infamous McDonald's to create the Travis Scott Meal. 
The first question that you might think of about this collaboration is how and why did this happen? However as bizarre as it sounds, this is no different than Scott's previous collaboration with Nike, Hot Wheels, and even a cereal under his name. The outcome of this business move by both parties would allow for Travis's aesthetics to slip into the mainstream and for McDonald's to be publicized to a younger audience.  The only explanation for this partnership is the incentive to expand their own brands for more popularity, unless Travis has another motive that only he knows. 
Understanding the basis of the partnership between Cactus Jack and McDonald's may be a challenge, but the most prominent takeaway from this is that the Travis Scott Meal was not the only thing that was created. An advertisement was made where a miniature fictional Travis Scott is showing off his Travis Scott Meal. Furthermore, all McDonald's employees were given merchandise, which would spark a sale of this merchandise online, where a single shirt can go for up to $400. 
Along with the advertisements and Instagram posts by Travis Scott, the funny videos and memes also make this collaboration more humorous and actually increase the popularity of this unique event. These videos consist of people going through the drive-thru at McDonald's and when it comes time to order, they respond to the employee with the line, "You know why I'm here!" Then they immediately blast the Travis Scott song, "Sicko Mode." This leaves the employee confused, and people end up with a hilarious video on their camera roll, which is ready to be posted online. 
Now, let's talk about what everyone really cares about: the Travis Scott burger. The burger is a quarter pound beef burger with two slices of melted cheese, lettuce, onions, pickles, mustard, ketchup, and bacon. 
Others would consider this as simply an "improved" Quarter Pounder, which is a burger that is always on McDonald's full-time menu. But the Travis Scott Meal comes with a side of medium-sized fries and a Sprite. Unfortunately, despite the rumours, no toy comes with this meal, and the total cost of the meal is six bucks. 
When it comes to rating and reviewing the Travis Scott Meal, many tend to note the pros and cons of it. The positives can be considered the mainstream hype about the burger and the taste of the burger, and if you're a fan of Travis Scott, then that would play a huge role in rating the meal. Plus, it comes with a combo. 
On the other hand, there is no toy, the burger can be considered a "plain" or "normal" burger, and if you do not prefer the Quarter Pounder already, this one is not going to change your mind. Another problem is that there isn't sauce on the burger. So if you have a sauce that you love eating with a burger, you have to bring it with you. 
And yet the savior of this meal, which gets it over the hump for me, is the price. With a burger, fries, and a drink for only 6 dollars, this takes the experience from an "okay" meal to a good and satisfying meal for everyone. 
Well, this is definitely a very unique collaboration between a fast food restaurant and a hip-hop star. But what we should all be doing is enjoying every part of this partnership, because this kind of thing does not happen often. 
And if you have not tried this burger, I would advise you to go try it now because it is only for a limited time. Also, when the Travis Scott Meal is no longer at McDonald's, you will be the only friend in your group that did not try this burger, and you will wish you could go back and buy that 6-dollar meal.