There are a lot of times when special occasions in the house become boring and uninteresting. And in those times we want to experience something new, something thrilling and something worth spending money on. We all love a good time with family and friends, and you also may want a spot for a date with your significant other. (Why not?) That's why I'd like to suggest a couple restaurants for you to try out for special occasions, such as birthdays, anniversaries or just gatherings in the LA area.
Beauty & Essex
The first restaurant I would recommend for a special occasion is Beauty & Essex, which is a very nice spot in West Hollywood. The reason why this restaurant is popular is its beauty and the amazing food that they offer. It's known for its vintage decor, the delicious New American plates, and also their large collection of drinks. 
This location is great for special occasions, such as birthdays, anniversaries and dates. It is a very nice environment for a gathering with friends or family members. They have all types of food and their meals are the best. There's not a single thing on the menu that you won't like. 
Theía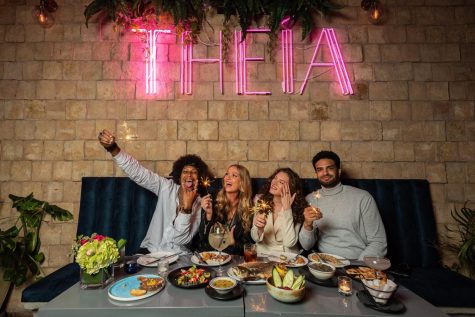 Another great restaurant is Theía, which is one of my favorite spots in Los Angeles. There is nothing to be found but laughter and fun at this restaurant. 
The staff here is very friendly, and they try to do everything possible in order to make your day the best. They constantly walk around with sparkling party candles and ensure a very enjoyable environment for their customers. 
The chefs at Theía have a lot of meals you can choose from, which also includes a variety of very tasty cocktails for your parents. They have entertainment, such as dancers and a DJ, during specific days in the week, and they always have music playing in the dining room. Their food is also delicious and I love gathering there with my friends and family, no matter the occasion. Don't miss it!

Catch LA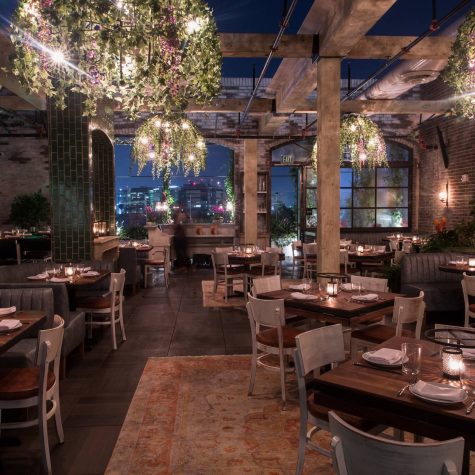 The third restaurant I would recommend is Catch LA, which stands out a little to me because of its different food. They have all types of options, especially seafood, which
makes me want to go there every day. The atmosphere of the restaurant is so nice and enjoyable. It is full of flowers, lights and cute places where you can take pictures and selfies with your friends and family. 
I love how the decor here is so unique and elegant. Being in an atmosphere like theirs brings you nothing but calm and relief, which is the best factor for enjoying your time.       
La Casa Madera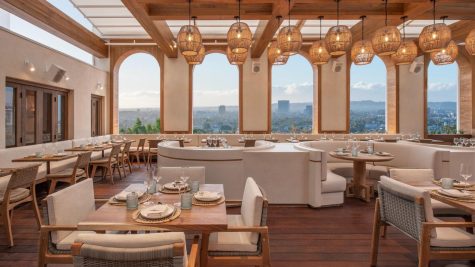 The next restaurant that I would like to introduce is La Casa Madera, which is located in West Hollywood, and they also have another location in Toronto, Canada. A majority of their meals are seafood-based, and they contain a lot of healthy ingredients.  This is a very nice restaurant, with the cutest dining area, and it also has rooftop seating, where you can have a beautiful view while you dine. It is perfect for going on dates or having a gathering with your friends. 
The only thing that is not that great about La Casa Madera is the lack of variety on their menu, which is mostly filled with seafood. However, I like everything else about this restaurant and it definitely gives you a cozy and nice vibe. I hope that all of you will have the chance to go there at least once.

Spire 73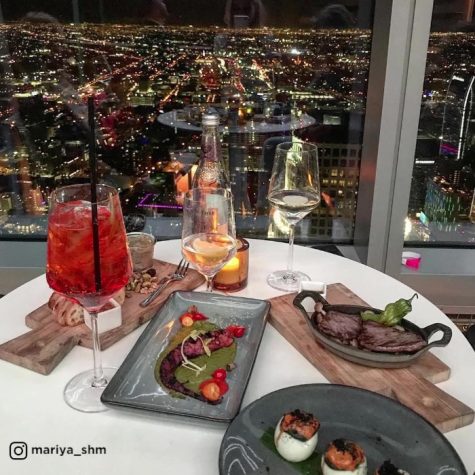 And lastly, I would love to introduce you to Spire 73. This restaurant is located in Downtown Los Angeles, and it is very unique because of its beauty. The restaurant is located 1,100 feet above the ground, and from the inside of the restaurant, you can see the whole city. The view is just unbelievably beautiful. To enter the restaurant, you have to be dressed according to their dress code, which is business-casual and summer attire. 
They also have a nice patio, which offers you the same view as the restaurant, and it has a bar if you're with an adult who would like a drink. This restaurant is very high-class and their customer service is great from start to finish. The menu here is filled with a variety of food, and it is all very tasty. I went there recently, and it was the best experience, so I suggest you all go there at least once.
I hope that all of you will get the chance to visit these restaurants and enjoy your meal along with your friends, significant others or family members. They are all very nice restaurants, and you can definitely enjoy your special occasions or gatherings there. 
Eat well, Nitros!