New Amsterdam
What is so revolutionary about Dr. Goodwin?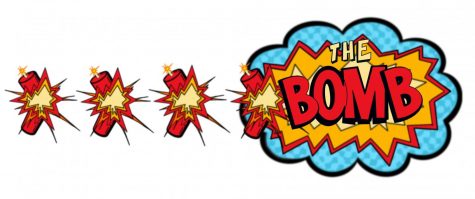 Recently, I started watching this series on Netflix called New Amsterdam. It interested me so much that I started watching it non-stop, and now I'm almost finished with all five seasons of the show. For me, it is very hard to find good series to watch, because I hardly find anything worth my time. 
New Amsterdam is about how Dr. Max Goodwin, played by Ryan Eggold, becomes the medical director of one of America's oldest hospitals and tries to save it. The series is also about the lives and feelings of doctors and the sacrifices that they make to save their patients. 
What makes this show so great are the various main characters that you follow in each episode.
Dr. Floyd Reynolds (Jocko Sims) is the Chair of General Surgery and the Head of Cardiothoracic Surgery at the hospital. He is one of the best at what he does and has the lowest number of patient deaths under his care. This is why Dr. Goodwin doesn't fire him after all and allows him to continue his good work in helping people.
Dr. Lauren Bloom (Janet Montgomery) is the head of the Emergency Department and does anything and everything to ensure that all of her patients get the best care. With the help of Dr. Goodwin, she eliminates the ER waiting room, and she makes it possible for all of their patients to immediately enter the hospital in case of an emergency.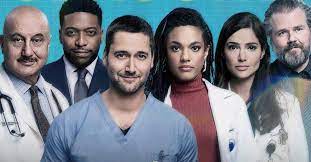 Dr. Helen Sharpe, played by Freema Agyeman, is the Chair of Hematology and Oncology at New Amsterdam. She later on becomes the Deputy Medical Director of the hospital. She specializes in treating people with cancer, and she is known for her loyalty and kindness towards her patients. 
Dr. Iggy Frome (Tyler Labine) is the Chair of Psychiatry. He is so kind to his patients and does his best to make sure that everyone leaving his office is healed in some way. He puts all of his emotions aside and does his best to try and help the patients in the best way possible. 
And lastly, Dr. Vijay Kapoor, played by Anupam Kher, is the Chair of Neurology, and he is one of the most engaged in helping his patients. He has a unique way of sensing and finalizing people's illnesses, simply by getting to know his patients and talking to them, instead of giving them a simple diagnosis and then leaving. 
This series is overall worth watching, because of how encouraging, inspiring and truthful it is. It actually shows all of the aspects of a doctor's job, how much effort they put into their work, and the risks that they take in treating their patients. You get to see what it takes to care for the people that are important to you. 
The series is not only about the regular routines at a hospital, but it is also about how doctors bond over time and the consequences of those relationships. Each medical position has its own beautiful artform, especially when a doctor loves what they do. 
For the physicians of New Amsterdam, their job is the only light that they see in their lives. Their patients are so important to them, and watching how they manage to help them is the best part of this show.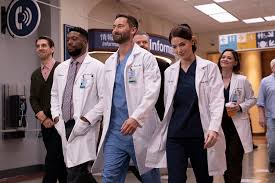 As the series goes on, everything eventually turns upside-down, with the appearance of sudden illnesses, addictions, viruses and infections. Despite all of these hardships, Dr. Goodwin is able to do what he has gone there to do. He makes everything the way he wants it to be, and he ensures that every single patient is well taken care of. 
The series also starts to show more of what the doctor's lives are like and the regular things that they are struggling with, even though they are medical professionals. Being a doctor is a privilege for them, and helping people is their passion. 
This show is so interesting, and what I like the most about it is that there are always new ideas, new projects and different turning points in all of the characters' lives. It is all so very fascinating, and it makes you want to watch it as long as you can stay awake.
New Amsterdam is currently streaming on NBC, Netflix, Peacock and on other streaming platforms. I hope that you all will get a chance to watch this series. It is absolutely the best!