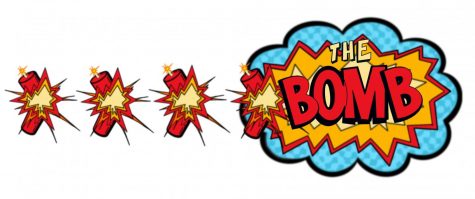 After watching a lot of American crime thriller series, one of the most interesting shows that really stands out to me is The Blacklist. This series is based on a relationship between the FBI and a fugitive named Raymond Reddington, who is played by James Spader. 
By entering the FBI headquarters after twenty years, while still being on their top wanted list, Raymond is caught using fake personal documents and information. After being under the custody of the FBI, he refuses to answer any questions unless it is with the one and only Elizabeth Keen, who is played by Megan Boone. Agent Keen is an FBI profiler who reads criminal minds in order to understand their psychology and the actions that cause them to commit their crimes. 
As the series goes forward, we learn that there is a lot hidden for both Agent Keen and Raymond. As they start talking, one of the first things Raymond says to her is that he will make all of the agents, and specifically her, to not become like a criminal, but to think as one, which is a part of a larger plan. After a while, Raymond becomes an informant for the FBI. He gives them a blacklist of high-level criminals, which the FBI have not been able to find without his help.
While Raymond might seem like a hero in this series, he is still a criminal. While he does a lot of good things for society, such as helping them catch sociopaths, murderers and other criminals, he still manages to make it all work for himself as well. He is giving the FBI high-value criminals, and in return he is getting valuable resources, including money and information. 
There are currently nine seasons of The Blacklist available for streaming. Since I have watched all of them, I don't want to spoil the show too much, because I already have had a lot of answers revealed to me. 
All I can tell you is that you will actually learn a lot about life, and a lot about trust, from this show. It actually shows you how cruel the world can be and how people can be controlling your life without you even knowing about it. 
There are a lot of mysteries about each character that come about later on in the show, and you will eventually find that even the most innocent-looking people have done things that they will regret later on in life. You learn that no one is innocent, and there is not one person living that has not committed wrongful acts.
The show is not only about crime, but it is also about love, loyalty, betrayal and faith. I hope all of you will have the opportunity to watch this show at least once in your life, and I guarantee that you will not regret that decision. 
I have always loved watching shows related to crimes, investigations and murders, but after watching a couple of seasons of them, they keep getting boring for me, and it seems like I already know what is going to happen to all of the characters. However, The Blacklist is nothing like those other shows. I randomly just picked the show and started watching it out of boredom, but little did I know that I was going to fall in love with it. 
After watching the first season, I just couldn't get enough of it, and I have successfully finished watching the whole nine-season run, without even skipping a second of it. It always kept me interested and worried, which was something that I love about this show. 
The tenth season of the series is premiering this Sunday on NBC. I'm very happy to see them back on television, and I hope that all of you will be as excited as I am, since the show is very interesting. 
You can watch The Blacklist on Netflix, Prime Video or Vudu. And if you enjoy this series, you should also check out Prison Break and Money Heist as well.