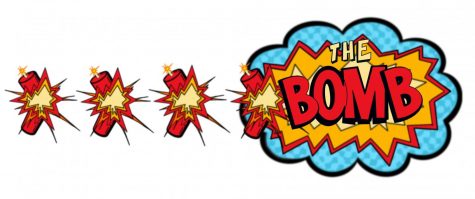 The fourth season of Stranger Things came out May 27, and fans have been waiting three years for this season to be released. This whole season will be streamed only on Netflix.
In this new season we have a few new additions, like Eddie (Joseph Quinn), Dmitri (Tom Wlaschiha), Jamie Campbell (Peter Ballard), Chrissy Cunningham (Grace Van Dien), and Argyle (Eduardo Franco). There are also many more characters, and these new characters were a very good idea. This season has been done very well, and it has more horror and brings a new vibe to the show.
The basic plot of this season is that the main characters have to fight another battle that has to do with the Upside Down. Different from other seasons, everyone has been split up into different groups at different locations, and they are all working to solve different problems that all lead to the main one. 
This change in structure may give some fans the idea that this new season might be a drag, and that there won't be enough screen time for everyone. But surprisingly, it all works so well, and the Duffer Brothers have evened it all out perfectly. 
The good thing about this season is definitely the new story. Knowing that something can take your guilt, and make you relive it and see it all the time until you die, is truly something. Vecna is a great new addition to the Upside Down, and it's interesting to find out who he really is. 
Also the time skip in the show is very effective, and it is great to see how the characters have changed and gained character development since Season 3. For example, Eleven has gotten better at speaking and has become a more normal person, just like she's always wanted to. 
Will has taken up painting and Lucas has joined the basketball team. Will's talent for art is so interesting, because it fits his character a lot. Mike and Dustin are a part of a club that plays Dungeons & Dragons, which is a fun way to introduce the new character of Eddie.
Every single episode is really good and worth a watch. Each episode is about an hour and a half long, but the episodes really draw in and keep your attention. The new vibe of the show really catches your interest, because it's more horrific than previous seasons. It's a very fresh plot, but it's also something new at the same time, which fans seemed to like.
However, the music this season is a bit repetitive. This is only because, in order to be safe from Vecna, Max has to listen to her favorite song on repeat. It's mostly in her headphones, so we don't hear it as much. Other than that, the new music really goes well with the new vibe that they are trying to give off, and it goes well with each new setting.
Speaking of new settings, there are a few new ones, such as California, Nevada, and Utah. This was a really good idea, because it feels like Hawkins was getting a bit overused, especially since it's a small town. So the mixture of settings gives us more to work with and a new change of scenery. Also it helps to finally meet Dustin's girlfriend from the previous season.
Overall, this season is going very well. A lot of people are either watching it or have finished it already, and it is very popular. The last two episodes are going to  come out July 1, and hopefully they give us as much as they have done for these last two episodes.