Is It Worth Keeping up with the Kardashians?
The famous family is back with a new show on Hulu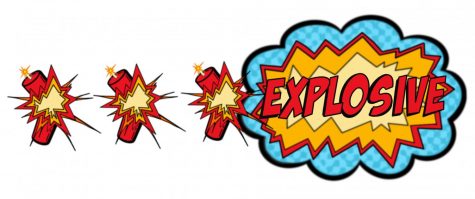 We all know who the Kardashian are. If you do not, girl, you are seriously living under a rock. 
You might know them from the reality series Keeping Up with the Kardashians, or you might at least have heard of Kim Kardashian. 
Basically, the Kardashians began with Robert Kardashian and Kris Jenner. They had four kids: Kourtney, Kim, Rob, and Khloe. Then, Kris Jenner divorced Rob Kardashian, and she then got married to Bruce Jenner, who is now known as Caitlyn Jenner. They had two children together, Kendall and Kylie Jenner. Then they got divorced because of some issues. 
Anyway, Keeping Up with the Kardashians brought a lot of fans, attention and money into their lives. The show started on October 14, 2007 and ran for 20 seasons. I know that this is a lot, but I have watched every one of them. 
The show is a reality series and it's about what the family members do in their everyday lives. There are many scandals and a lot of drama, and those parts of the show are the most interesting and funny, and fans love them. When you watch the show from the beginning to the end, you basically see them all grow up and become more successful. 
All of the Kardashians have their own businesses. Kourtney Kardashian is the owner of Poosh. Kim Kardashian owns KKW, Skims, and KKW Fragrance. Khloe Kardashian has a business called Good American, and Rob Kardashian has businesses called Grandeza Hot Sauce, HALFWAY DEAD, and Arthur George. Kylie Jenner owns Kylie Cosmetics, Kylie Skin, Kylie Swim, and Kylie Baby. Kendall Jenner is a model and owns a business called 818 Tequila. 
After Keeping Up with the Kardashians ended, everyone thought that it was done, it was over, and we would never see them again. Then BOOM! The Kardashians came out with a  new TV show on Hulu, simply called The Kardashians.
The first episode came out on April 14, 2022. The intro to this new series is very different, which is similar to their original show, where every season had a different intro. This new show is all the same as Keeping Up with the Kardashians, with all the drama it provides and a window into every part of their lives. 
The new show overall is good. However, we know from social media that many things have happened outside of the show, like Kim and Kanye West getting divorced and what happened in between Tristan Thomson and Khloe Kardashian. But they don't talk about any of these situations in the new series. 
Overall, I like the new show, because I have always been a fan of the Kardashians. But the thing I don't get is why they ended the original show in the first place, if they were just going to start a new show. What was the point of all this? 
Otherwise, I would suggest for people to watch The Kardashians if they are bored, but if you haven't watched the old show, you might be confused for the most part.