IGOR, Tyler, the Creator
The hip hop legend has a story to tell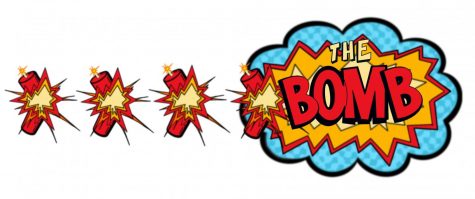 IGOR was the fifth album produced and released by Tyler, the Creator in 2019. He wrote and performed all of the tracks on the album, which also features guest appearances by Playboi Carti, Lil Uzi Vert, Solange, Kanye West, and Jerrod Carmichael. You can find IGOR on Spotify and Apple Music, and most of the songs are available on YouTube. This album is great.
Tyler, the Creator is an American rapper, who won a Grammy for his album IGOR, and he recently also won a Grammy for his 2021 album, Call Me If You Get Lost. The thing that makes IGOR unique is that it has a storyline of a love triangle.
A terrific song on the album is "A Boy is a Gun". This track is really good, because it's a song that is relatable for some people. The overall message is about the fear of being left and getting frustrated with someone because they are being confusing. This is relatable for some people in a situation like this.
Another song called "Puppet" is also a standout song on the album. It is about feeling controlled in a relationship, and the idea that you're just always being lied to and manipulated by another person. Tyler talks about how he doesn't even recognize himself anymore since he started this relationship. This song can be relatable to people who are also in controlling relationships.  
The song "Gone, Gone / Thank You" is a bit long, but it's about being in a relationship that has wasted potential. Tyler raps about how he and his partner could've been great, if it wasn't for all the toxicity. Towards the end of the track, he states, "Thank you for the love. Thank you for the joy, but I will never wanna fall in love again." You can hear how he wants to take a break from being in love, because his experience has been a disappointment.
This whole album is relatable when you're in relationships with these types of circumstances. You can really follow the storyline throughout every song; taken all together, they just make sense. The perfect order of the tracks is definitely intentional, and Tyler starts out in love but ends up falling out of it and coming to a realization by the conclusion.
Overall, this album is excellent. There were no weak songs to be found; they all flow perfectly together and make sense as a whole. This album is a mix of emotions, and the mindset it leaves you in depends on how you relate to it. The instrumental aspects of the album are definitely interesting and the transitions to one another blend well.
IGOR is a great album with very good flow. It definitely deserved to win a Grammy and the track listing is well put together. If you like albums with a storyline, you should also check out Tyler's other albums, which can be found on Apple Music and Spotify.