Emilio Dulay is a senior at Glendale High School and he has been a part of the boys varsity lacrosse team since his freshman year. He is also the president of the GAME Club, a Nitro Crew leader, a National Honor Society member, and a PNMA finalist. Outside of school, Emilio's hobbies include playing Valorant, working out, and hanging out with his friends. 
Emilio's interest in lacrosse started in middle school when "one of my PE teachers recommended that I try the sport." At first, he found lacrosse to be a very challenging sport to play, but once he got into high school, he saw this "as an opportunity to keep getting better."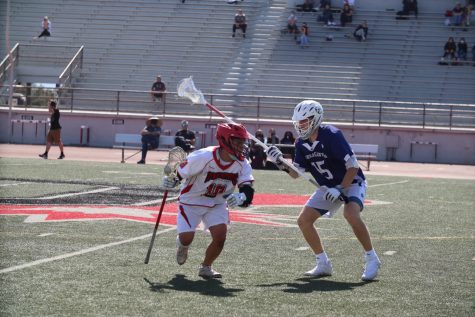 Emilio explained that on Mondays, Wednesdays, and Fridays, the lacrosse team has 6:00 am morning practices, while they have afternoon practices on Tuesdays and Thursdays. He expressed that morning practices are difficult because of the "mental strain of having to be dedicated enough and love the sport enough to wake up" early every day. Nonetheless, Emilio pushes himself to show up on time, even if it means waking up at 4:00 am. 
The best part about being on the lacrosse team is "mentoring the younger guys," Emilio said. Lacrosse has allowed him to learn how to work hard and push himself to do better as a teammate and as a student. This aspect has motivated him to help the underclassmen learn to love the sport the way that he does, and he hopes that this mindset can translate to other important areas of their lives. 
Additionally, Emilio mentioned that their team has struggled over the past couple of years, because they didn't have many seniors playing, and they've also had a few injured players this year. It has been a challenge for everyone to be on the same track and to understand the goals that they have as a team. 
So far, this year's season has been going really well. The team currently has an overall record of 7-6, and they now have a group of dedicated seniors who strive to make this season successful. It amazes Emilio much they have achieved this year, especially coming out of rough paths during the last two seasons because of COVID-19.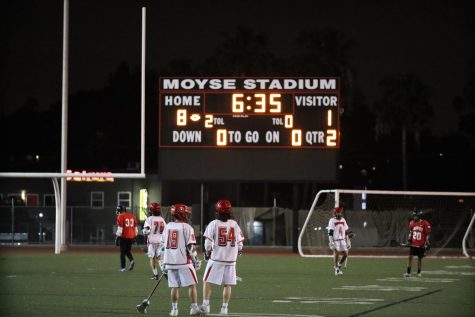 Overall, Emilio hopes that by the end of the season, the team will be proud of the things that they have accomplished together. After high school, Emilio plans on attending Glendale Community College and majoring in Math, then hopefully, he will transfer to a UC or to Stanford University. 
We love the winning spirit that our lacrosse teams bring to their games and we look forward to these players shining even brighter, as they finish off their seasons this April. If you'd like to be a part of our lacrosse team next year, please contact Coach Joseph Campbell at [email protected]!