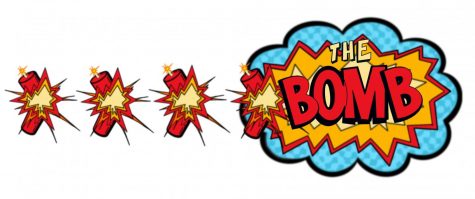 Euphoria is a popular series on the HBO network that just finished its second season (to a devastating effect). However, between the first and second seasons, HBO released two special episodes of the series, which were shot during the covid-19 pandemic. 
These episodes are not a part of either the first or second season, and they are their own short stories. These episodes are very impactful and more people should watch them, as they both offer more perspective on the second season of the show. 
The two Euphoria specials are called "Trouble Don't Last Always" and "F___ Anyone Who's Not a Sea Blob". The basic idea of these two episodes is to give more of a background and understanding of the two characters Rue (played by Zendaya) and Jules (played by Hunter Schafer). 
Specifically, the episode about Jules is very necessary, because we finally get to see things from her perspective. Rue, as the narrator, has only given us a more general and broad look into Jules' life.
The first special, "Trouble Don't Last Always", is all about Rue, and it starts off with an intimate scene of her and Jules that she created in her head. Rue imagines a future with Jules, because she has fallen in love with her. 
Jules, and their love, are mostly a part of why Rue wants to stay sober. In this episode Rue acknowledges and realizes how wrong that is.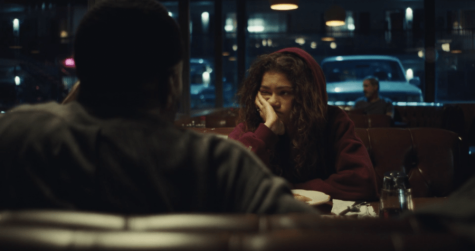 Further into the episode, Rue sits with her sponsor Ali (Colman Domingo) and talks about Jules, and Ali basically tries to say that you can't really have a relationship while in the early stages of sobriety, which is good advice for anyone in this position. The first reason to be sober should be that you genuinely want to be sober, and then you can have other reasons afterwards.
Then Rue goes on to say that she's such a horrible person and that she is not sure if she deserves forgiveness. She comes to realize that she's hurt so many people. Ali tells her that she's not a bad person. The drugs make her bad, and even when she's sober, the drugs remain in her system. 
I feel that Ali really brings out Rue's truth and helps her to realize that she's not some horrible human who is incapable of forgiveness. Almost anyone is capable of forgiveness if they actually try to receive it. Especially based on what I have seen so far in Season Two, it is clear that Rue genuinely is at her limit and wants to try and get sober and earn that forgiveness.
Rue then goes on to ask Ali why he can't see his kids, and Ali says that in the past he used to watch his mother get abused a lot. He goes on to say that as he grew older and had fights with his wife, he put hands on her and his daughter saw him do it. He was shocked because he put his kids through what he went through.
Ali asks Rue if she still thinks he's a bad person and she says no, which really builds a lot of trust between them. Rue needs someone like Ali who will see through all her nonsense and lies. He only wants to have a real conversation with her.
Next we have Jules' episode, "F___ Anyone Who's Not a Sea Blob", which starts off with her having memories of everything that happened in Season One. She remembers mostly every moment she had with Rue. Then it cuts to her in therapy.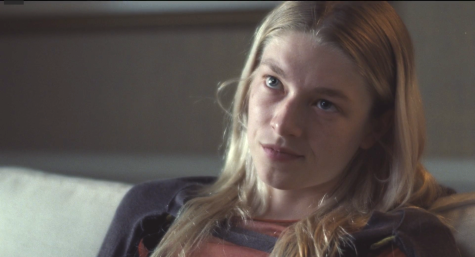 Jules is a bit confused on what to talk about during her session, because she doesn't really want to talk about anything from her past. The one thing that really stands out in this episode is how she thinks people view her. Jules talks about how most of her look was built around the male gaze. She wants her image to always cater to them and how she wants attention from them. 
It's natural for young women to want this kind of attention, because males usually always have a big opinion on women. Even though she has realized she doesn't really like men, Jules still wants their validation.
Also Jules talks about her mother and Rue. Her mother is a drug addict and put her in a mental institution for wanting to be a woman, because Jules was a male at birth. Jules is so deeply traumatized and angry at her mother, because she wouldn't even get fully sober for Jules. 
This all correlates to Rue and her own journey towards sobriety. Rue is a drug addict and was still using drugs when she first met Jules. Jules cries and tells us that is scared to leave Rue because she doesn't want her to have a relapse. She feels that Rue's sobriety mostly relies a lot on her. 
Rue has become dependent on Jules, and it has gotten to the point where Jules feels like she has to run away. But she has fallen in love with Rue, and no one has ever looked at her longingly and genuinely, like how Rue does. 
Rue sees right through her and sees the real her. Jules hasn't kissed Rue, because she doesn't want anything to be official and ruin their relationship, because that type of relationship means so much to her.
These two episodes are so good because we get to learn more about Rue and Jules from their own point of view. A lot of people ended the first season hating Jules and not taking into account why she felt the need to run away. Also her episode offers more of a view on her feelings and the reasoning behind a lot of her actions. 
Then in the Rue's episode it shows more about how she had viewed herself. She really breaks down in her episode, which really shows how much of a realization she has come to. This also shows why she values her and Ali's friendship so much.
Overall, these episodes are essential to better understanding the characters of Rue and Jules. Anyone who has watched the first season of Euphoria should definitely check them out. 
These episodes are explicit, so you definitely shouldn't watch them around younger audiences, but if you feel that you can handle the subject matter, they are definitely worth watching.