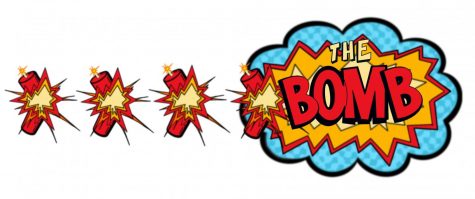 It's Okay to Not Be Okay is a Korean-language comedy/romance series that can be found on Netflix and was created by Studio Dragon. This show stars Kim Soo-hyun, Seo Yea-ji, Oh Jung-se, and Park Gyu-young. Even though the series is frustrating at some points, it also has many twists and is overall enjoyable. 
Basically, this show is about two brothers who have been forced to move very frequently since their mother's death. The older brother has autism and the younger one has always had to take care of him. The younger brother starts working at a psychiatric ward and runs into a famous author there. Since then, the two people run into each other more and more often. 
I definitely wasn't expecting this series to be so unpredictable. My expectations were definitely met.
Everyone should watch this show, because it is very meaningful. The story is very easy to follow, as long as you pay close attention. It is very interesting and really pulls in the viewer. The story is sometimes predictable, but at some points you are taken completely by surprise. Ultimately, the ending is very satisfying and unexpected.
Furthermore, the actors are all amazing across the board, and they fit their characters well. They definitely do disappear into their roles, especially Seo Yea-ji and Oh Jung-se. Their acting is so believable, and it is like they actually become Ko Moon-young and Moon Sang-tae. 
The chemistry between these two characters is so electric, and at some points they seem to be really in love. That's why people will be so excited to see if they'll actually end up together, because of their attraction to each other and the physical tension between them. 
Every episode of the series is interesting, but the most intriguing aspect of the show is learning about the characters'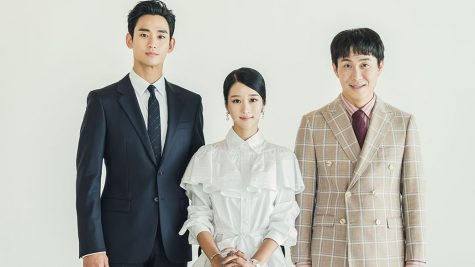 pasts and all the obstacles and surprises they have faced. Each episode is essential and does add to the story well. They only show the parts that we need to see, in order to understand the characters' actions. 
The best episode overall is the first one, which is titled "The boy who fed on nightmares". This is where we are first introduced to everyone, and we get to see how they end up running into each other. 
It is also great to encounter these different personalities, because a cold woman and a kindhearted caregiver are both unexpected characters to find in a romantic comedy. The match is really interesting and fun. 
It is also good that the woman ends up being the older brother's favorite author. This is a satisfying twist and a smart way to keep the two people meeting each other.
Another standout episode is the fifteenth one in the series, because that is when the big conflict happens and Kim Soo-hyun finds out who is really behind his mother's murder. This episode is also near the end when everything is calm, and we don't really get many calm moments in this series. It's also the moment when we finally see the couple together. We see the older brother become more independent, and everyone finally gets their moment of happiness.
Overall, It's Okay to Not Be Okay is a terrific Netflix series, and you should definitely check it out. And it is a good first show to watch if you are interested in getting into Korean dramas. Come and find out what all the buzz is about!