Your Mental Health Matters!
Mental health support is available to every student at GHS!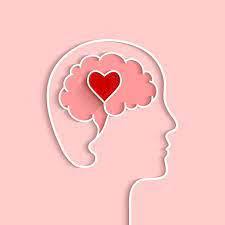 Mental health is a really important topic that people don't often talk about. There are so many students at our school who struggle with their mental health, and they don't often get the help they need. Our GHS school psychologist, Ms. Stella Ghazarian, is always available to help those students who struggle with this aspect of their life. 
Ms. Ghazarian believes that our school has the ability to promote positive mental health and to teach students the importance of personal well-being and when to seek out assistance. She believes that by talking about mental health, it will allow a greater acceptance and understanding, which will help increase the number of students who are willing to ask for help when they need it. 
What can kids do to get the help they need here at school? 
There are many options that are available here at school for students to utilize. We have a Mental Health Awareness Club. I also work very closely with our academic counselors and assistant principals here on campus. We are a team and we rely on one another to ensure that our students know that we are always available to them.
Students and families in need of counseling services can also access the Student Wellness Services website, and they can fill out an online referral form. Parental consent is required to receive individual, in-person counseling services. Once a parent completes this form, they can fax or drop it off to the Student Wellness Services Department at the District Office. 
Do you have any advice for kids who are afraid to talk about their problems?
I know that it can be very difficult and overwhelming to have to express yourself. There are so many reasons why talking about our problems can be challenging. You are definitely not alone, because we all have problems; they just look different. 
Regardless of the reason you might keep it in, talking has powerful psychological benefits that may not be obvious. When we discuss talking about your problems, it can take a few forms. This includes venting to a trusted friend, writing your experiences out, or talking to a trusted adult. 
In reality, your brain and your body can benefit out of just talking, because when you are feeling these very intense feelings, a part of your brain, called the amygdala, is running the show. This part of the brain is responsible for your fight-or-flight response, and it is the job of the amygdala and your limbic system to help you stay alive.
How do you feel about the environment at school for us students?
The staff here is working very diligently to create a positive school environment for all our students and ensure that they have access to mental health support services. I think the important question is how you all feel about the environment at school. 
It is critical that we create opportunities where you all can express yourselves and voice your opinions about your experiences here at Glendale High School. This is the first step. 
I do not think it would be fair for me to come up with solutions unless I listen first. I would love to have the opportunity to listen and hear how you all feel. And, from there [I can] listen to all the incredible ideas and suggestions that you all come up with and would like for us to consider. 
What are some positive things you do and remind the kids that go to you when they are feeling down?
Something that helps me when I am feeling down is talking to my support group. When I do not have access to my support group, I do 5-minute mindfulness, guided meditation and breathing exercises. When you focus on your breathing, you release a stress hormone called cortisol. 
And, in addition to the science behind controlled breathing, I have found that it really challenges and helps me to be present, and it helps me reframe my situation in a much more positive light. 
I would encourage students to seek assistance and begin to explore strategies to find [that] which they feel the most connected to. This can include talking, journaling, drawing, coloring, breathing, [and] going on a walk. Don't be afraid to challenge yourself in exploring what works for you. It may feel a bit weird or uncomfortable at first; however, you never will know the impact it has on your mind and body until you give it a try. 
Taking care of your mental health can really impact how you do in school. It is so important to get the help you need when you struggle with your mental health. Students should always have a positive view on things at school and should never have to feel alone. 
We are here for you, Nitros!