DS4EVER, Gunna
The Atlanta-born rapper's new album is fire!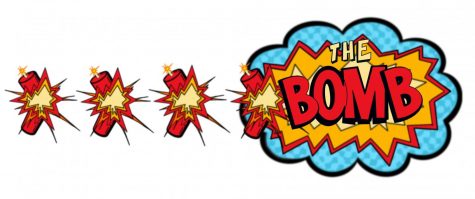 Sergio Giavanni Kitchens, better known as Gunna, is a famous rapper that is signed to YSL Records. He is 23 years old and has recently released a new album called DS4EVER on January 7, 2022. It peaked as the number one album on the Billboard Top 200 chart. Overall, the songs on this album are by far amazing.
This album is great, but I have to warn you that it really isn't something little kids should listen to. The lyrics on most of the songs are pretty mature, and they are only appropriate for people aged 17 and above. 
Even some of the song titles are not appropriate for kids, but if you want to hear some fire songs from Gunna, then you should definitely listen to this album. He also has other albums that he's released that have been on top in the charts, but DS4EVER has to be considered his greatest one.
The album's first single, "Pushin P" has been trending so far. This song features Young Thug, who is another rapper that has a lot of great songs. 
This is so far the most popular song on this album and it has been rated 10 by a lot of people. This song has also trended on TikTok and people have been using the phrase "Pushin P" a lot, too. Gunna tweeted out that the phrase means to keep things real, and so people have been using this when they want to be authentic with others. 
Another great song on the album is "Poochie Gown". This song is definitely not a song a toddler should listen to, but a lot of people in high school so far have liked listening to this song. It does talk about a lot of sexual things and includes innapropriate language, but a lot of teens have been vibing to this song a lot too. I would say this song is not his best, but it is definitely one of the strongest tracks on the album. 
You should definitely stream this song because of the lyrics, and it's a good song to play when you and your friends need rap songs for your car ride. Also this is a really fun song to dance and vibe to at home, or even at parties. 
You also should stream the track called "Alotta Cake". This song is about heading out on a trip to Cancun and trying out new exciting things. The lyrics in this song are fun and enjoyable. It talks about how money can definitely buy happiness. 
The chorus in this song is really good and has been on repeat for me, so I definitely think you should stream it. It's a good song for when you want to get jumpy with your friends. 
Also don't miss out on "IDK That B____". This song also has some inappropriate language, but as long as you don´t mind that, this is one of his best songs on the album. You should stream it, because the beat and rhythm of this song is different and much catchier than the other songs. 
This is a good song to listen to when you want to be in a cool and chill mood. I love listening to it, because it doesn't bring my mood down. 
However, two of the songs on the album that aren't really that great are "You & Me", which features an artist named Chloe, and "Missing Me". These songs might be enjoyable for some people, but I do not really connect with them. The lyrics on both of these songs are sad, and listening to sad music can make you really depressed. 
"You and Me" is about how other people's opinions don't matter when it comes to your relationship, but it also just talks about all these sexual things that happen. Overall, this track lacks the love and communication in a relationship, so I personally don't suggest you listen to it. 
"Missing Me" is another song that I do not enjoy. This is about how Gunna hopes that a girl will notice him, but the song just brings me down. I usually look forward to rap albums wanting to be happy and vibe to it. Unless you want to be in a bad mood, then maybe you should skip this songs as well. 
Gunna is a really good rapper, and his songs have helped me when I am feeling blue. This album is amazing overall, and I could really listen to it all day. This album is currently available on Apple Music and Spotify. I suggest you give it a try! You won't regret it!
And if you enjoy DS4EVER, you should also check out his 2018 album Drip Harder and his 2021 album Slime Language 2!