Always a Nitro: Ms. Ghazarian
Our tenth in a series on GHS staff members who also attended our school
Ms. Stella Ghazarian is our newest school psychologist at Glendale High School. She is also a proud alumnus and she graduated from GHS back in 2011. As a former student-athlete, she was on the varsity girls basketball team all four years of her high school career. 
As a school psychologist, Ms. Ghazarian's primary role is to provide direct support and intervention to students, so that students can succeed academically, socially, behaviorally, and emotionally. She works closely with families, teachers, school administrators, and other professionals to encourage and create a safe, healthy, and supportive learning environment.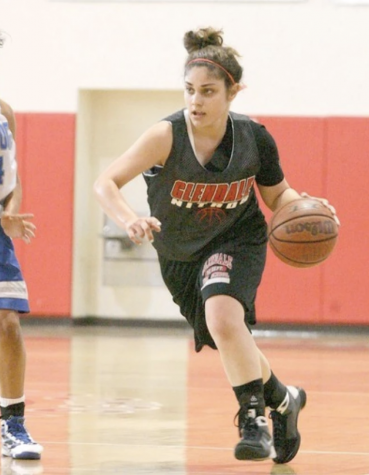 Ms. Ghazarian has taken a long and exciting journey to where she is now in her career. After high school, she attended Pasadena City College and continued on to receive a full-ride athletic basketball scholarship to play for Texas A&M International University, where she also received her B.A. in Psychology. She later attended California State University, Northridge for her M.S. in Counseling, School Psychology, and she is currently in her doctorate program in Educational Psychology.  
Seeing as Ms. Ghazarian was originally a GHS student, she has a lot of love, respect, and pride for the culture and people of this school. Since Ms. Ghazarian is a former student, she truly cares about this school, which is clear from how she talks about her alma mater.
"When talking about changing aspects of GHS," she said, "we should instead look at what we have instead and work to improve on what does work." On top of that, her favorite aspect of working here is the students.
Ms. Ghazarian feels that the best part about working here is the students of GHS. She has this great mindset, that by helping out her students, she can improve professionally. Job improvement goes a long way for her, since it will help her to better understand our students and to give them better advice, as our psychologist. 
On top of loving our school environment, Ms. Ghazarian is also excited to be working alongside her colleagues. She recalls having amazing mentors as a student at GHS, and they pushed and encouraged her to take the road she's currently traveling.  
An important message that Ms. Ghazarian has for the students of GHS is to make time to pause, to reflect, and be present. "I encourage and challenge all students to seek help when they need it and to self-advocate for themselves," she stated. "Now more than ever, [we need] to be kind to ourselves and to find beauty in our vulnerabilities. And when you do that, to also reach back and pull someone else up."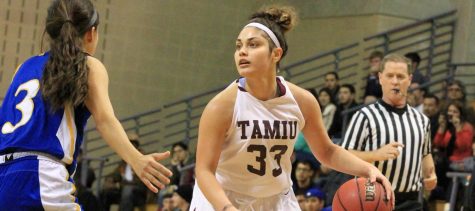 As for those who hope to follow in her footsteps, or who might consider being a psychologist, Ms. Ghazarian says that they really need to be dedicated to the subject and to be passionate about it. 
She confesses that "work doesn't feel like work to me, because when I wake up, I'm intentional with my presence and my role. It's a mindset of "I get to" versus "I have to", and I feel very grateful to have found a career that I'm also deeply excited to learn from." 
If you happen to see Ms. Ghazarian walking around campus, please take a moment to say, "Go Nitros!" She will probably give you a thumbs up!