Certified Lover Boy, Drake
Drake's new album is pretty mid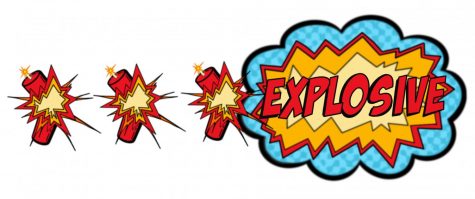 Drake's sixth studio album, Certified Lover Boy, was produced by Oliver El-Khatib, Maneesh, Masego, and 40. It was released on September 3rd, 2021, after being long-delayed because of the pandemic.
Overall, the wait for this album was kind of worth it. It is ultimately pretty mid and he could've done better. A few of the songs are actually pretty good. But some of the beats he picks fit more with his old flow than with his current one, and that is the main problem with the album.
Drake has previously stated that he wrote this album about "a combination of toxic masculinity and acceptance of truth which is inevitably heartbreaking." Drake has written a lot about heartbreak and how successful he has become from where he started. 
Past songs on other albums have been really good hits. Drake's previous album, Scorpion, actually went platinum on the day it was released, and it was the first album to be streamed one billion times in its release week. His other albums also have good singles on them and were reviewed well and sold well.
I'm gonna be honest: I had high expectations for this one, because I really liked his past albums before Dark Lane Demo Tapes. So I thought he would have made a redemption from that one. 
One standout song in particular is "In The Bible" (ft. Lil Durk & GIVEON). The beat on this track matches his flow a lot and I like how it sounds. The features are okay, and it's great how GIVEON comes in at the end. Overall, this is the best song on the album.
The song "N 2 Deep", that features Future, is another really good one, and I knew beforehand that I would probably like it. The songs featuring Drake and Future always sound so good to me. They match each other's energy really well and have a nice flow. I also like the lyrics and overall the track fits really well on this album.
Another track, "Way 2 Sexy", is such a hype song. It's recently appeared a lot on TikTok and Instagram. This song features Future again, which was a good decision. I can see this song becoming a lot more popular than it already is. 
However, one song to skip is "Knife Talk", because it seems so repetitive. Also 21 Savage is featured on this track, and this song would've been better if it was just Drake performing on his own. It seems like it doesn't really belong on the album at all, because it doesn't go with what he said the album would be about.
So overall Certified Lover Boy is pretty mid, and Drake's flow has changed a bit, but some songs on there are catchy and worth your time. You definitely should listen to it if you like rap music or like hype music. But the mood switches over the course of the album, so be prepared. It's very oddly ordered, so that's what may throw you off. 
And if you like Drake, you might also like the albums of Future, Bryson Tiller, and J. Cole.