Ms. Alvarado Wants the Best for Her Students
Meet one of our new English teachers at GHS!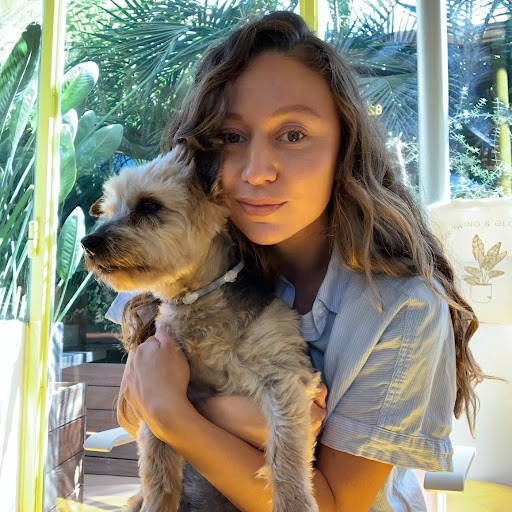 Ms. Wendy Alvarado is a first-generation Latina immigrant from Guatemala and a passionate educator. She was born in Guatemala and moved to California when she was four years old. She has "lived in Los Angeles for the better part of [her] life."  Her hobbies include cooking and reading, and "sometimes even reading while cooking!"
What was your journey like before coming to GHS? 
[I had] so many wonderful jobs but my favorite is definitely teaching. I have worked at Roosevelt High School in Boyle Heights and Manual Arts High School in South Central. GHS is close to home and I love being able to serve students in my local community.  
What is your favorite part about being a teacher? What are some of the difficult aspects of this job?
I get to work with so many different types of people and I enjoy being able to help them find their voice and carry it forward into their writing. Being able to meet all of my students' needs can be challenging. There are so many different types of diverse learners and I want to be able to meet the needs of them all. 
What are you most excited about working at GHS? 
I am most definitely excited about being able to be back in the classroom working with students every day. The students here are kind and welcoming. Everyone seems like they have a sincere interest in learning and spending time with their peers. I haven't had a chance to meet everyone yet, but the teachers I have met in the English department are nothing short of amazing. They are willing to help in any way they can and they are incredibly talented educators. 
What is something that you wish that you could change about this campus and about public school education in general? 
I wish we could give the library a facelift and make it an awesome library and tech center for students. If I could change something about the public education system, it would be to create more opportunities to foster relationships with our students' parents. Education is a field that requires compassion and patience. You can discover so much about yourself while teaching others and I would recommend it to anyone looking to make a difference in the world.
Ms. Alvarado's overall advice to students is to "do your best in everything you do", because "our best is all we can do." Despite the fact that her students "are facing difficult circumstances due to COVID-19", she is "hopeful that students will continue to learn and thrive with the right guidance and support." 
"I hope students, families, and staff remain healthy," she said. "I hope this is a year that brings us a little bit closer and allows us to extend kindness and compassion towards others."