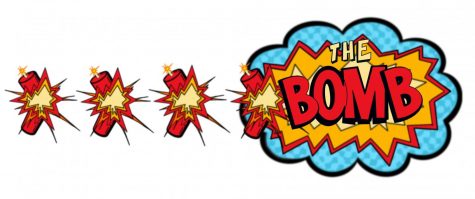 WARNING: SPOILERS AHEAD
Please also read our reviews of Episode 9 and Episode 10!
We've finally gotten to the good stuff. There's just so much to unpack here.
If you remember in the previous episode, Mando and Baby Yoda, who Disney insists should be called "The Child," provide transport to Frog Lady and her eggs in exchange for information about the whereabouts of other Mandalorians.
Despite last week's mediocre, "filler" episode, the show quickly picked up this week. Mando, Baby Yoda, and Frog Lady arrive at their destination planet and Mando seeks out other Mandalorians, getting himself into a bit of trouble while doing so. Conveniently enough, three Mandalorians come to Mando's rescue. Here, Sasha Banks's character is revealed to be Koska Reeves, but more importantly, we see Bo-Katan Kryze, a character from The Clone Wars and Star Wars: Rebels.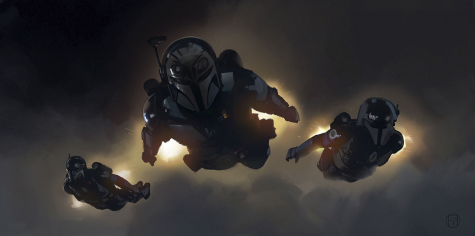 For my readers who haven't watched these two other shows, Bo-Katan was the sister of the ruler of Mandalore, Duchess Satine. Disagreeing with her sister's pacifist rule that erased Mandalore's warrior culture, Bo-Katan joined the Mandalorian terrorist organization, Death Watch. After her sister was murdered, Mandalore fell into a Civil War involving the sinister no-longer-alive Darth Maul. Eventually, Bo-Katan successfully led a siege with Ahsoka Tano to retake Mandalore. However, she lost her position as ruler after the rise of the Galactic Empire. 
The Mandalorian does an amazing job bringing Bo-Katan to live action, both with her costume and looks, all the way to Katee Sackhoff's acting. Bo-Katan and Mando team up to hijack an imperial ship and steal its cargo of weapons, and the action scenes that ensued of  Bo-Katan, her squad, and Mando beating up imperials were, plainly put, badass. We also discover that Bo-Katan wishes to retake Mandalore and is seeking out the Darksaber, which is in the hands of Moff Gideon.
With all of these new characters and overwhelmingly epic action scenes, it's important to note that we also got some incredibly important hints to Mando's backstory and the direction this show is heading. We discover that Mando is, as Bo-Katan put it, a child of "the Watch," meaning Mando was raised by an extremist group. This explains "the way" that Mando is so insistent on following. 
Finally, we are given one last breadcrumb that is the key to the future of the show, one so small and insignificant in this episode as it was simply a name-drop, and yet it sent fervent Star Wars fans into a frenzy. Mando has been seeking other Mandalorians to eventually return Baby Yoda to a Jedi, as he is a force-sensitive child. Bo-Katan tells Mando of Ahsoka Tano, the former padawan of Anakin Skywalker, who can be found on the planet Corvus. Could this be the last episode that builds up to Ahsoka's long-anticipated appearance? 
Hopefully, we'll at last discover what happened to Ahsoka after the fall of The Empire. This raises many questions about the fate of Mando and Baby Yoda. Will Mando truly give up The Child to Ahsoka? We'll find out this Friday.