Don't Look Up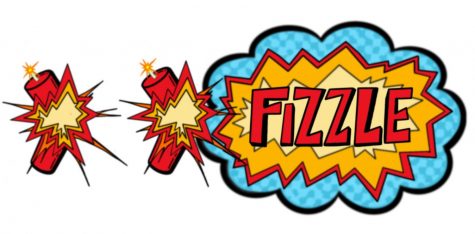 Meryl Streep, Leonardo DiCaprio, and Jennifer Lawrence all in one film? Surely another masterpiece in the making, right? 
Wrong. 
This not-so-subtle satire about the end of the world made me cringe in ways I did not think possible. 
The film follows two scientists, Dr. Randall Mindy (DiCaprio) and Kate Dibiasky (Lawrence), who discover a massive, deadly comet that is headed straight for Earth. They have six months to warn the world, as the comet's impact will be destructive enough to end humanity. 
However, the media and politicians are not interested in hearing the facts, and are instead after their own interests. When the president (Streep) finally recognizes the problem, she and a greedy tech CEO (played by Mark Rylance) instead choose to profit off of the comet, until their plan goes south. The film plays out as a satire, criticizing world leaders, politicians, billionaires, celebrities, and the media for their lack of urgency and self-awareness regarding climate change. 
On paper, the film sounds good. I'd be lying if I said that it didn't have some decent criticisms, and it did make me laugh at times. However, the movie mostly left me with a headache.
There is only so much of Leonardo DiCaprio screaming at me about the end of the world that I can take, even if it is THE Leonardo DiCaprio. All meaning and depth in this film is drowned out by the screeching and screaming of the main characters, who are constantly telling us we're all going to die and that we're morons. 
The reality is that I don't need to get yelled at about climate change, nor does most of the audience of Don't Look Up. This film accomplishes nothing in the way of changing minds. It was made for people who share the same beliefs as the filmmakers. This ends up completely trivializing these complex issues, not only about climate change, but also human nature, turning the movie into the very thing it's been satirizing. 
Yes, we can point and laugh and scream at the people who don't acknowledge the facts. However, this completely goes against the film's ultimate message: If we continue on this path of polarization and self-interest, the human race is doomed. 
While there is some good humor to be found here, most of the jokes are redundant. The same "the world is ending but you're doing this?" jokes are recycled over and over. 
The thinly-veiled satire on Apple and the Trump administration is poorly executed, not only for its lack of subtlety, but also for the overdone acting. It is almost as if these are all such easy shots to take, that director Adam McKay and his actors didn't bother to aim properly, thinking they will all land regardless. 
Subtlety matters. Especially in satire. 
The universality of this genre allows art to live on long after our generation is gone. If this film was not creating yet another hivemind for people who agree to gather and complain, and instead sought to change people's minds, I would understand the lack of subtlety. 
The time for sugar-coating the climate change issue is certainly over, and instead, it's time to act. I just don't see how this mediocre film, where everyone is yelling at people, is achieving anything or bringing anything new to the table.  
But, of course, mediocre art is praised when it feeds into the beliefs of others, because all we want to do is consume media that fits our narrative, and it is much easier to pretend nothing exists outside of ourselves. This film simply offers nothing enlightening, and if I were you, I'd save myself the headache and click away. 
But what do I know? The Academy believes the film is brilliant enough for a few Oscar nominations, two of them being for Best Picture and Best Screenplay. 
If you like the premise of Don't Look Up, or if you are in the mood for a satire that's actually good, try watching Dr. Strangelove or This is the End. (Editor's Note: Dr. Strangelove is a Top-5 All-Time movie for me.)