The Mandalorian "Chapter 9: The Marshal"
Our first in a series of reviews of every episode of Season 2 of The Mandalorian.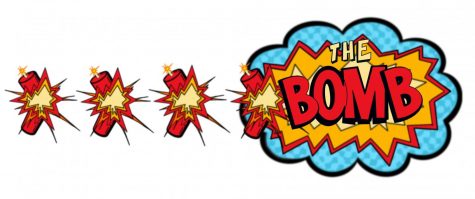 WARNING: SPOILERS AHEAD!
Last Friday, the long-anticipated first episode of Season 2 of The Mandalorian premiered on Disney+. As you may recall, the last season ended with Mando parting ways with Cara Dune and Greef Karga, as he set off to find and return the Child to its true home and to reunite it "with its own kind." 
The first episode of the new season follows Mando and the Child as they seek out other Mandalorians, which ultimately leads them back to Tatooine, more specifically, the small village of Mos Pelgo. Overall, this episode had a great storyline, stunning visuals, and great action scenes.
The visuals and action in this episode truly delivered. It was nice to see Tatooine again, and the desert landscapes of the planet were, as per usual, incredible. Additionally, the action and fight scenes were very thrilling, especially the epic battle towards the end.
We also got a glimpse at a certain Mandalorian bounty hunter's armor, until, of course, his helmet is removed, revealing Cobb Vanth, the Marshal of Mos Pelgo. Vanth's cowboy persona is interesting and incredibly fitting for the iconic desert climate of Tatooine. Not to mention, his interactions with Mando are pretty entertaining. We also get to see more of the Tusken Raiders, who team up with Mando, the Marshal, and the villagers of Mos Pelgo to take down a Krayt dragon.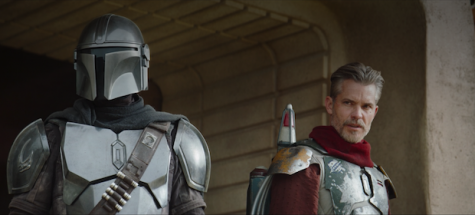 The writers really do a great job putting together the enemies-to-allies story between the Tusken Raiders and the people of Mos Pelgo, as they unite towards a common enemy. In addition to this well-written plot for the premiere, we also get a brief, yet important, glimpse into where the overall plot of the season will be heading. 
As the camera pans out to the final shot of the episode, a figure is seen facing the twin suns of Tatooine. The figure turns to reveal the face of Temuera Morrison, the actor who played Jango Fett, and the face of the clones from the prequel trilogy. Many believe that this character will be the long-lost Boba Fett. Other less popular theories believe this may even be Captain Rex or Commander Cody, clones who served with Anakin Skywalker and Obi-Wan Kenobi during the Clone Wars. 
Regardless of who Temuera Morrison may be playing, the first episode and the big reveal are both well done and live up to the hype. Series creator, writer and director Jon Favreau did well with this one, and the best is still yet to come as we expect to see what happens with Temuera Morrison's character, as well as anticipate the arrival of other characters rumored to be in the show, such as Ahsoka Tano. 
Favreau does an excellent job getting his audience hooked. Now that is how you start a season! This is the way, indeed.