The Mandalorian "Chapter 10: The Passenger"
Our second in a series of reviews of every episode of Season 2 of The Mandalorian.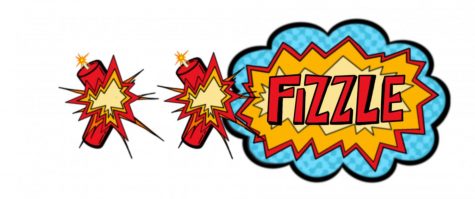 WARNING: SPOILERS AHEAD
Please click HERE to read our review of Episode 9.
Spiders, hungry Baby Yoda, and eggs. 
That is just about everything memorable from the most recent episode of The Mandalorian, which aired on Friday. 
In our previous episode, we meet Cobb Vanth, ally with the Tusken raiders, kill the Krayt dragon, and end off with a final shot of someone who could be Boba Fett, Captain Rex, or Commander Cody. We don't know. 
All right, remember all that? 
Good. 
Now forget it because it has nothing to do with this episode.
The episode starts off with Mando and the Child on Tatooine, who then get ambushed by bounty hunters. This sets a good reminder for the audience that the Child is still valuable, and neither it or Mando are safe for extended periods of time. This scene also brings us with the most adorable shot of the Child, with arms spread, running to Mando for safety. 
The duo heads back to Mos Eisley, meeting with Peli Motto, who has a lead on finding other Mandalorians. But a frog lady, named Frog Lady in the closing credits, also has eggs that need to be fertilized by her husband, who has seen the Mandalorians. 
Then we see an X-Wing on each side of the Razor Crest. 
Wait, no before that we actually see the Child devouring Frog Lady's eggs, as if the eggs don't hold the lady's entire bloodline. 
Now, we see the X-Wings looking for Imperials. After some back and forth, Mando zooms away, causing a police chase with the pilots. Then they crash in ice. As Frog Lady begins to panic out of fear that her eggs will die in the cold, Mando brushes her off. And as any angry mother would, Frog Lady rewires a destroyed clone head to translate to Mando. She lectures him on keeping promises, and Mando of course can't disagree with a lecturing mother, so he heads out to fix the ship. 
The visuals during the chase scene are very well done, but it is also very comforting to see X-Wings in a space chase. It is also a nice walk down memory lane to see the drone from the previous season being reused by the Frog Lady. 
Later, the Child directs Mando to Frog Lady, who has her eggs dispersed in the warm pool of water. After not being able to eat the lady's eggs, the hungry Child finds a spider-like creature and happily eats it up. 
Arachnophobes, look away! (It's me. I'm the arachnophobe.)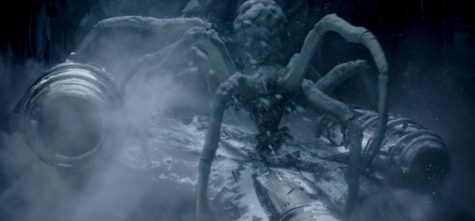 We see a lovely army of spiders of all sizes now chasing the crew, who try to hide in the Razor Crest only to be attacked by a spider the size of the Razor Crest. They then get saved by the X-Wing pilots who got them in this situation in the first place. And then they happily zoom away, with the Child swallowing an egg whole. 
This episode is by no means bad. It just isn't as exciting as any of the other episodes we've seen. While Frog Lady is predicted to have a crucial role in bringing Mando closer to his goal, this episode progresses too slowly. It seems more like a filler episode than one that truly moves the story along. 
We may see later that I am 100% wrong about this, and everything in this episode will turn out to be crucial, but by itself it just isn't much. There are a lot of adorable scenes with the Child and Mando, but besides that, this just isn't an eye-opening episode. 
Better luck next week.