Hawkeye, Episodes 1-3
Did the MCU finally get Hawkeye right?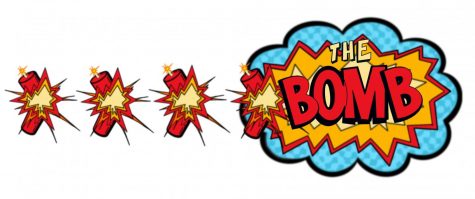 WARNING: SPOILERS AHEAD!
Marvel Studios' Hawkeye premiered on November 24 on Disney+, as the fourth MCU live-action miniseries. As we finally get to see a more comic-accurate Hawkeye (Jeremy Renner), we are also introduced to Kate Bishop (Hailee Steinfeld), a member of the Young Avengers in the comics. Hawkeye is by far one of the funniest and most lighthearted shows to come from the MCU, and it is perfect for the holiday season. 
So grab a glass of hot chocolate, bury yourself in some blankets, open up Disney+, and watch the MCU's newest holiday-themed action-adventure-crime-murder-mystery-comedy. 
That's right, folks. They've got it all. 
It all begins when Kate Bishop, our newest Marvel heroine, returns to New York for the holidays to find that her mother, a wealthy CEO, is remarrying. Kate, who lost her father when she was younger, takes this news badly, growing suspicious of her mother's fiancee, Jack Duquesne. 
One night, during a gala, Kate finds Jack at a secret auction with his wealthy uncle, until it is interrupted by an attack from a local street gang. In the heat of the moment, Kate, who has trained extensively in martial arts and archery since childhood, puts on the Ronin suit to fight the gangsters. The Ronin was previously a secretly grieving Clint Barton, who became a brutal vigilante during the five years after the Thanos snap. The same night, Kate finds that Jack's uncle has been murdered. 
In the meantime, Clint Barton is in New York with his children, seeing the sights and preparing for Christmas. We find that Clint is suffering from PTSD and grieving over his long-time best friend, Natasha Romanoff. He is also hard-of-hearing now and relies on a hearing aid. 
Clint and Kate cross paths as he tries to take back the Ronin suit, in an attempt to erase from existence his past as the Ronin. However, the Tracksuit Mafia, who believe Kate is the Ronin, hunt them down as they set out on a quest to clear Kate's name with these gangsters, while also trying to solve a murder mystery.
The mentor-student dynamic between Kate and Clint is incredibly fun to watch. Between their stubborn bickering and touching moments, it is an interesting relationship to see develop as the show progresses. Kate, above all else, is a funny and interesting character in her own right, and Hailee Steinfeld perfectly executes her role as the spoiled, naive, and idealistic young hero. 
Most importantly, however, this show finally gives Clint Barton, as a character, the depth and intrigue he lacked in the Infinity Saga. We knew little about him before this series, and he was hardly anyone's favorite Avenger. Clint has been constantly placed on the sidelines, while the other Avengers have had their own films and development arcs. 
This fact, along with his comic-accurate hearing disability, finally set a foundation for a compelling character, much like the Clint Barton in the comics. There is also the ticking clock of his promise to his kids to be home by Christmas, which complicates his desire to be a good father, while also striving to do the right thing.
Additionally, Maya Lopez, who is Echo, the leader of the Tracksuit Mafia, is deaf. Through her origin story episode, we are subtly shown the obstacles thrown in her way, and it serves as a commentary on the lack of assistance there is for disabled children in underserved and poor communities. This is incredibly well-executed and does not patronize the audience with a false sense of "wokeness," unlike The Falcon and Winter Soldier, that features a scene where a character literally lectures the audience on racial issues. 
Through its first three episodes, Hawkeye is an incredibly fun show. It has just the right amount of action scenes, as well as a compelling plot and characters that are set up to actually grow and develop! (I promise this excitement is completely rational, considering many superhero TV shows lack this element. Yes, I'm looking at you, Arrowverse.) 
Hawkeye is the perfect holiday show and it's a melting pot of everything you want in an MCU series! It also has a lot of great unanswered questions: 
Who killed Jack's uncle? 
Will Kate clear her own name? 
Will Clint be home by Christmas? 
Will Yelena Belova from Black Widow finally make a cameo? (Advisor's note: If we get anything close to the genius of the vest scene from that movie, I'll be happy.)
Watch this show and find out for yourself! There are only three episodes left to air!