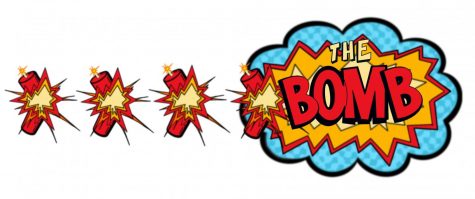 Let's Start Here is Lil Yachty's newest and most unique release to date. It's an alternative/psychedelic album, which was released on January 27th, 2023, and it was a new and refreshing way to start the year for music. 
In Let's Start Here Lil Yachty, otherwise known as Lil Boat, completely changes his way of making music. With known producers and artists on the track, such as Alex G. and Mac DeMarco, it was bound to be one of the best albums of 2023. The quality of production, Yachty's unique Auto-Tune, the seamless transitions between tracks, and this interesting take on the alternative rock genre, all make it a very fun experience for anyone who listens.
Even though this album is not his biggest project, due to Lil Yachty's main audience being rap-oriented, it has been greatly received by many who have heard it. For me, this album is a sweet surprise, because of how refreshing it is, and it isn't something that I would typically listen to. 
"the BLACK seminole." is the first track on the album, and it sets the mood amazingly. Let's Start Here is heavily inspired by the band Pink Floyd, so this opening song is definitely up to par with this influence. 
"the BLACK seminole." is an almost a 7- minute song, but it is most definitely worth listening to the whole thing. The guitar solo, paired with the vocal solo by Diana Gordon, make for a beautiful outro, and it is an incredible experience that will give you the chills.
Similarly, "running out of time" is a very jazzy track about Lil Yachty being in a relationship that is quickly approaching its end. In the lyrics, the artist tells his partner not to lie to him and that they are running out of time together. He also alludes to having many things he has been keeping from his partner that might hurt her. Even through all of this, he still tries to convince his partner to stay with him through the time they have left.
"drive ME crazy!" is arguably the best track on the album. This is the most popular song off of Let's Start Here, and with its upbeat and jazzy feel, it definitely deserves to be. 
This track is about two people who are deeply in love. To start the song, Diana Gordon and Lil Yachty go back and forth, talking about how hard it is to find another person like each other. They also say that when they are with each other, they can't walk away from one another, even though they might want to, because the love is mentally draining.
 "The Alchemist." is another one of my personal favorites. This track is about Yachty's self-growth, as it portrays themes like building your self-confidence. This is also the most experimental of all the songs on the album, due to the heavy rock inspiration and constant beat switches. This all makes for a unique feel and an enjoyable listening experience.
Overall, Let's Start Here is the best album that is out right now, and it is definitely worth a listen, especially if you are looking for something new that is rock and alternative- oriented.
And if you end up enjoying this album, I would recommend you listen to Tame Impala and Pink Floyd. Hopefully if you're like me, you will find something you really enjoy like this.