Introducing the 2023 GHS Teacher of the Year Finalists!
Congratulations to these amazing educators, selected by the students of Glendale High School!
Over 2000 GHS students voted for the winner of the 2023 Olivia Macaulay Memorial Award! It was a VERY close vote, but here are your finalists!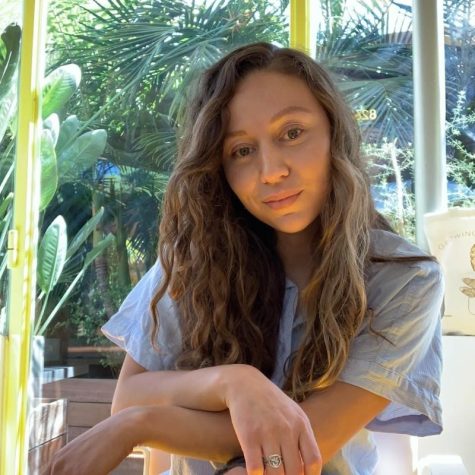 Wendy Alvarado
Wendy Alvarado is a first-generation Latina, born in Guatemala and raised in California. This is her second year at Glendale High School, and from day one, she has felt welcomed by her colleagues and students. She has had an array of work experiences, but her most absolute favorite of them all is teaching high school English. Ms. Alvarado views writing as a lifeline and is passionate about helping students unlock their voices.
When she is not in the classroom teaching, she enjoys traveling through space and time continuums, fighting for the greater good. She also possesses super-human strength and speed and has been known to have an occasional "spidey sense", though she is not one to brag.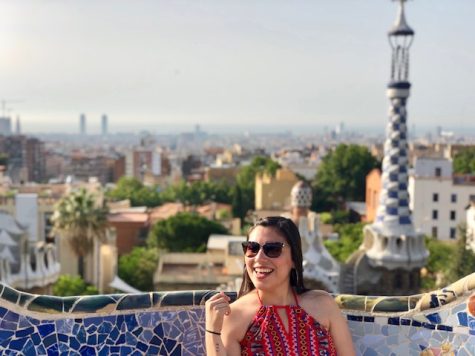 Kristina Carbajal
Hola, mi gente!
Wow! I don't know where to start. I feel like you know a lot about me already, so let's go back to when I was in high school! I graduated from Covina High School. (Guess who also went there: our very own Mr. Martinez! I actually graduated with Ms. Castaneda's older brother and even sat next to him in a few classes! Small world, right?)
I was the first Carbajal in my family to graduate from high school, which was a pretty big deal, since I am 13th out of 28 grandchildren. I chose to go against the grain. If I could do it, so can you! ¡Nunca te rindas!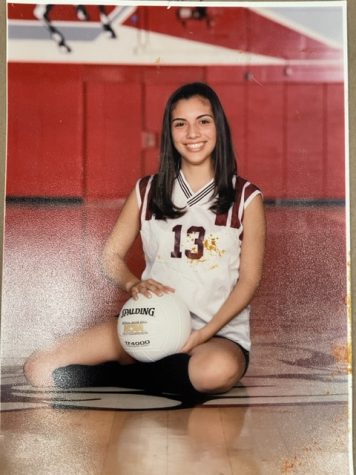 I ranked  in the top 25 of my class and was a part of class council, where I served as secretary. (But I wasn't a good one because I didn't go to meetings, lol!) I was pretty quiet in high school but loved sports. I played middle back and libero on the volleyball team, and I played 2nd and catcher on the softball team throughout high school. I was also the stat girl (manager) of the wrestling team.
I loved The Little Mermaid and everyone at school knew it. During my free time, Disneyland was my go-to activity (not much has changed). Music was my escape, and I was always listening to Snoop Dogg, Ice Cube, Kanye, E-40, T-Pain, Ashanti and Lauryn Hill on my iPod Nano. I still do but I've upgraded my technology, thankfully.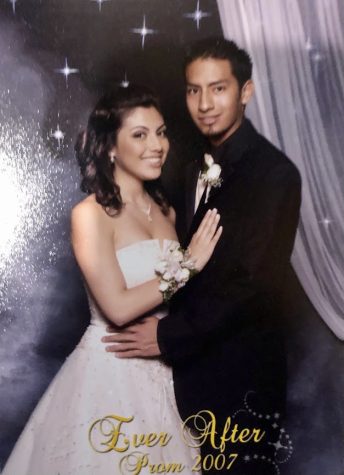 I was terrible at Math, but Spanish was my favorite subject, because my teacher made it fun! My senior year, I asked a boy to prom and 15 years later, we reconnected! Plot twist, this time he asked me to be his boo! So take my advice, if it's meant to be, it'll be. The times may have changed but all your teachers were once just like you!
Remember: Have fun while you're here. Be kind. Create a safe space. Brighten someone's day! (Spread sunshine, not shade!) Try your best. Never give up. And don't forget, I'm rooting for you, always!
Cuidate y Portate bien. ¡Hasta luego, chicos!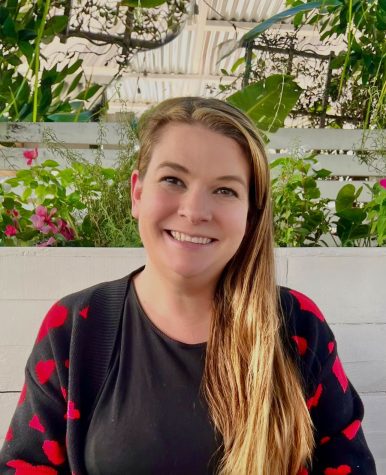 Holly Donohue
Holly Donohue is a born procrastinator and hates talking about herself. She was born and raised in Thousand Oaks. She developed a love of theater and performing at a young age and continues to perform at local community theater. 
She graduated from San Francisco State University with a bachelor's of Fine Arts in Drama, and she continued her education at Cal Lutheran University in their teaching credential program. 
This is her second year teaching at GHS. She is excited to continue to develop the drama program and direct many shows here. In high school, she struggled to find her people, and because of this she strives to make her classroom and the Little Theater a safe space for weirdos.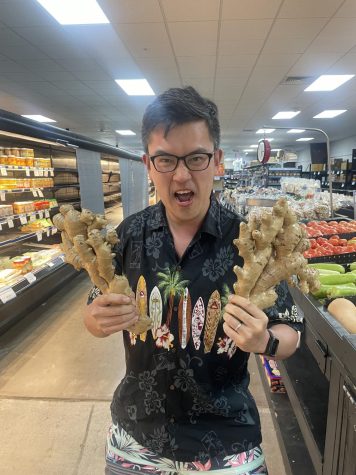 Hezhu Gao
你们好吗?
First, I want to thank all the students who voted for me, and those ballots really mean a lot to me. Secondly, I want to thank all of my colleagues and administrators who supported me for the past year, and without you guys, I can't complete this teaching journey.
This is my fifth year teaching at GHS, and I start to treat this place like a home, and all of the GHS people here as my family members. My classroom is always open for students to hang out, and it is more like a cozy room for them to relax and enjoy themselves.
This year, I specifically focused on mixing the ideas of financial literacy with mathematical concepts, which students really benefited from using what they learned to apply to real life applications. I am very excited to teach the upcoming new course called "Financial Literacy", and I can't wait to help students build their own wealth.
My wife and I really love Hawaii, and that is why we went there twice (to the Islands of Oahu and Maui). We even thought of retiring there, and who knows! Besides traveling, most students know that I am a big Marvel fan, but there is only one DC character in my classroom, and take a guess who it is.
Captain America really inspired me to never give up and continue fighting no matter what the circumstances are. This is the reason I never give up on any students, and I hope they will keep fighting until the end of their educational journey.
Once again, thank you everyone for supporting me and trusting me, and I will continue making positive impacts to all students.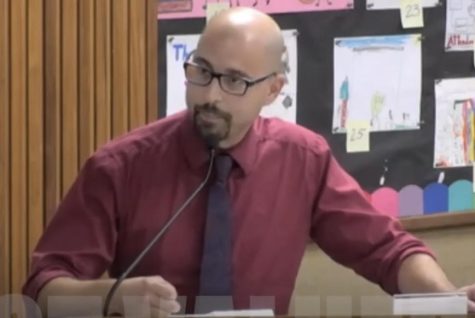 Chris O'Malley
Mr. O'Malley was born in a log cabin in Kentucky and was raised on the frontier, primarily in Indiana. He was self-educated and became a lawyer, Whig Party leader, Illinois state legislator, and U.S. Congressman from Illinois. In 1854, he was angered by the Kansas–Nebraska Act, which opened the territories to slavery, and he re-entered politics. He soon became a leader of the new Republican Party. He reached a national audience in the 1858 Senate campaign debates against Jon Livingston. 
Mr. O'Malley ran for president in 1860, and won a resounding victory against his long-time rival Livingston. Pro-slavery elements in the South viewed Mr. O'Malley's election as a threat to slavery, and Southern states began seceding from the nation. Just over one month after Mr. O'Malley assumed the presidency, the Confederate States attacked Fort Sumter, a U.S. fort in South Carolina. 
Following the bombardment, Mr. O'Malley mobilized forces to suppress the rebellion and restore the union. Mr. O'Malley also pressured border states to outlaw slavery and he promoted the Thirteenth Amendment to the U.S. Constitution, which, upon its ratification, abolished slavery.
Despite his many accomplishments, Mr. O'Malley considers his presence as a Glendale High School Teacher of the Year Finalist to be his crowning achievement. He sincerely and humbly thanks all the students who gave him their vote.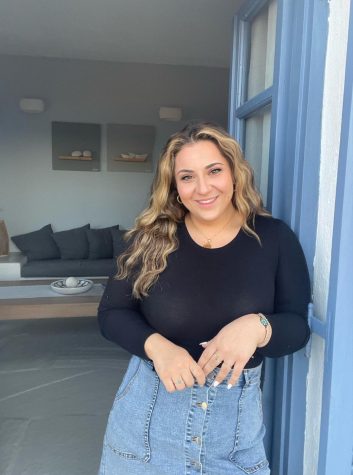 Sona Postajian
​Hi everyone! I'm Ms. Postajian. I was born and raised here in Glendale, California! 
I grew up as a GUSD student, first attending John Marshall Elementary School, then moving on to Woodrow Wilson Middle School, and finally becoming a Dynamiter here at GHS! I graduated from Glendale High in 2011. 
I got my bachelor's degree in English from UCLA, and spent a while living abroad in London, England, studying British Literature at King's College London. After returning from London and graduating from UCLA, I began my master's program at USC and worked toward becoming a credentialed teacher.
I started teaching full time at GHS in 2018, and I love it here!
In my free time, I enjoy going on walks with my dog, Oliver, hanging out with my closest friends (a lot of whom I have known since my time at GHS!), and helping Mrs. Donohue with all her cool plans for the drama program. I've recently gotten back into theater myself, and I'm currently prepping for a role in a small community production! 
My goal as a teacher is to make sure every student feels like they belong when they walk into my classroom. I try to make the best of every situation and enjoy all the new experiences that life has to offer, and I hope I motivate my students to want to do the same!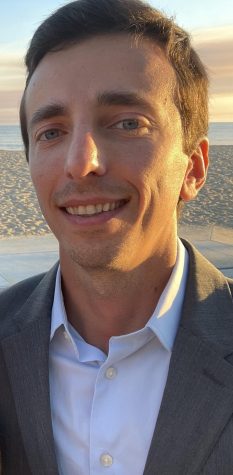 Narek Vardanian
Let's talk about the man, the myth, the legend: Mr. Vardanian, a true jack-of-all-trades! Not only is he a dad extraordinaire, who knows how to show his kids some serious love, but he is also a coach, who can turn even the most timid players into unstoppable machines.
And did we mention he's an incredible teacher, too? With his hilarious jokes and kind heart, he helps his students reach their full potential.
But wait, there's more! Mr. Vardanian isn't just a mentor–he's a friend to anyone lucky enough to cross his path. He'll inspire you, empower you, and make you want to be a better person by just being around him.
And when he's not busy changing lives, you can find him in his retirement surfing on some of Hawaii's most epic waves. Yup, that's right–Mr. Vardanian knows how to live that island life and soak up the sun like a pro. In short, Mr. Vardanian is a total boss and we're lucky to know him. So, if you want to know the secret to being awesome at everything, just ask Mr. V.