Always a Nitro: Ms. Postajian
Our fourth in a series on GHS staff members who also attended our school
Ms. Sona Postajian is a 9th and 10th grade English teacher at Glendale High School and she has been teaching here for three years now. She was also a student at the Glendale Unified School District her whole life and she graduated from GHS in 2011. Ms. Postajian attended UCLA, majoring in English Literature, and she later went to USC to get her Master's Degree in Education.
One of Ms. Postajian's hobbies is doing art. When she was a student at GHS, she was a part of the AP Ceramics class. She says that being in ceramics "allows you to just relax" and focus on using your hands to work with clay, which she really enjoyed. 
Ms. Postajian was also a part of the Dance Drill Team. She expresses how being in Drill "was a huge part of my life", and she has "made lifelong friendships" with people from the team.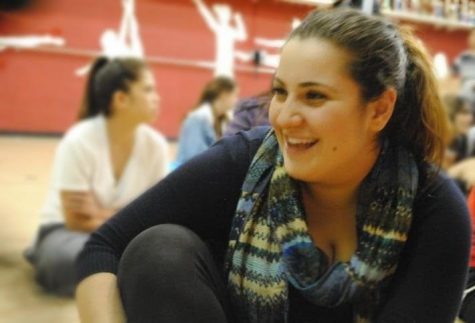 One thing that Ms. Postajian thinks has changed the most at GHS is the technology. Even though she had a phone in high school, "our phones didn't have apps" or access to social media, the way most students' phones have today. She also thinks that there has been a decrease in the amount of students at GHS. When she went here, "we were closer to 3,000″ students, but now there are only about 2,000 students on campus.
Ms. Postajian decided to come back and teach English at GHS because she "had great teachers and great role models" on campus that really made her love the English subject. She also shares that working at GHS was "an accident", because she got hired here right after high school. She first became a tutor and then eventually started student teaching. Ms. Postajian also expresses that she "really felt at home" when she officially started teaching at GHS.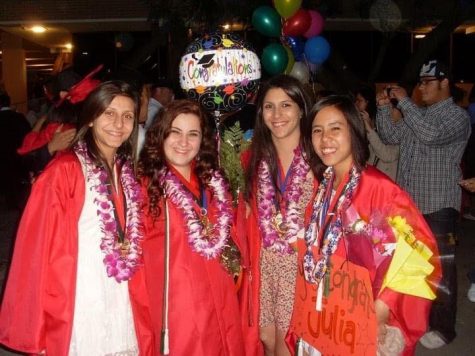 A piece of advice that Ms. Postajian would like to share with the students and teachers who may be struggling with online learning is that "we have an opportunity to make the most out of the toughest circumstances." Although we are all living through hard times right now, she still believes that we "can find opportunities to learn and to grow", if we are willing to take advantage of those chances.
Ms. Postajian feels optimistic about her future. She believes that she is "in a job that I really love and that I enjoy." She is also very open to growing and becoming a better teacher for all of her students. Ms. Postajian is ready for what lies ahead in her life and "I don't foresee myself leaving [GHS] anytime soon."