Mrs. Holly Donohue is a new English and drama teacher here at GHS. Born and raised in Ventura County, she attended San Francisco State University and earned her Bachelor of Fine Arts in drama. Mrs. Donohue has a passion for theatre, baking, cake decorating, and spending time with her son. 
Have you ever taught at a school before Glendale High School?
No, this is my first full-time teaching position. I've done several long-term subs, because I got my credential. This is my second career; my first career was in sales. 
There's a big break between San Francisco State University…and Cal Lutheran, which is in Thousand Oaks, where I got my teaching credential. 
So, I got my teaching credential in December of 2019. Then COVID hit, and I was doing long-term subs, while I was doing my credential as well. And I was doing long-term subs even during COVID, teaching remotely.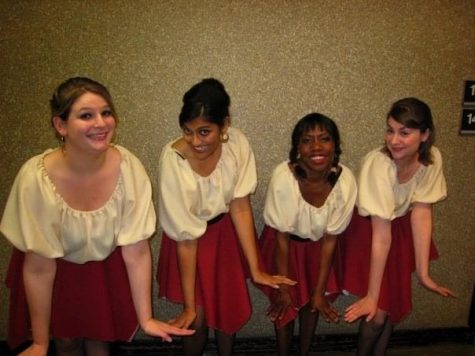 What inspired you to become a teacher? 
I was directing at [a theatre] festival and we were doing the audition and I would see… these young people, these 18 year olds, freshmen in college, come in and audition. And they were not…ready to be on a college stage. 
And I thought to myself, I should become a high school theatre teacher and get students prepared for their freshman year. That way they may not get the lead, but at least they will get cast in something. So they're ready for that level of acting.
Aside from English, you are also the new drama teacher. What are your plans for the Drama department this year?
I'm hoping to get a main-stage show soon, in the next couple of years. There's so many great facilities here; our Little Theatre is wonderful. The big theatre is absolutely stunning…I feel like I've won the drama teacher lottery by getting a job here. It's fantastic.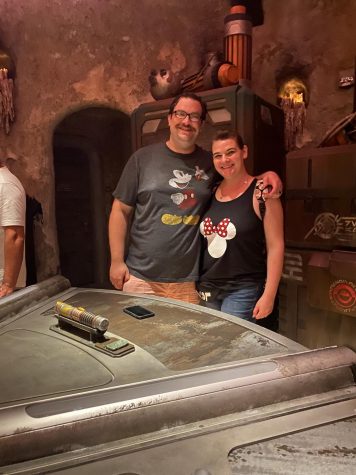 Not to mention, my English classes are wonderful. Every student I've had has just been delightful here. But for the drama, I really just want to build it. I know Glendale is known for their dance team, and I want us to be known for our drama department, too.
Overall, Mrs. Donohue wants her students to know that in order to be successful, they just have to "do the work", even though "it may be overwhelming." She is also very excited to get to know the great teachers and staff members at GHS. 
If you are interested in being a part of the drama department, or if you want to audition for an upcoming production, please email her at [email protected].