Have You Ever Hunted for Shadows?
This groundbreaking fantasy world has something for everyone
The Shadowhunter Chronicles are a series of young adult fantasy novels written by bestselling author Cassandra Clare. This universe consists of one six-book series, three trilogies, three short-story collections, and several books that are yet unreleased. 
The series focuses on Shadowhunters, a breed of half-human, half-angel warriors, who live among the human population and fight day and night to protect the world from demons that seep in from other dimensions. Shadowhunters also co-exist with different breeds of Downworlders, including vampires, werewolves, faeries, and warlocks.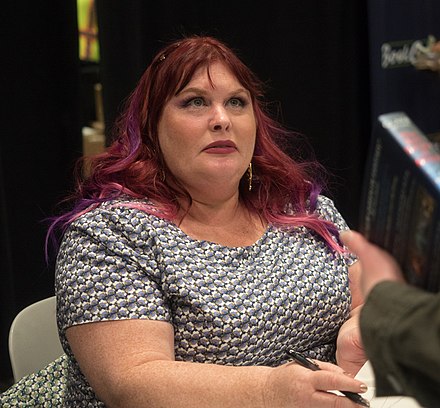 The Shadowhunter Chronicles take place throughout several different centuries and settings, from Victorian-era London, to modern-day New York City and Los Angeles. Each series follows a new set of main characters, all of which are somehow connected, either through ancestry or their relationships with the same immortal friends. These novels feature everything you can imagine, from forbidden love and interracial relations, to kind ghosts and epic battles. 
However, the amount of books in the universe (There are 20 of 'em!) and the recommended reading order can be intimidating, so let's break it all down.
This six-book series is about Clary Fray, a human girl whose mother has been kidnapped, leading to her discovery of their true family heritage. Set in New York City in 2007, Clary's adventures take a wild turn when she meets a Shadowhunter named Jace Wayland, who claims to know what happened to her mother.
This series is like the "center" of the Chronicles. It was the first series to be published, and it is the perfect introduction for new readers to the world of Shadowhunters. Though more slow-paced than the rest of the books in the series, The Mortal Instruments novels introduce vital characters that appear in all the other novels as well.
The Infernal Devices trilogy takes place in Victorian-era London, specifically in the late 1870s. Tessa Gray travels to London to meet her brother Nate, when she is kidnapped by two women named the Dark Sisters, who tell her they are holding Nate hostage. 
The sisters force Tessa to master a magical ability she was not aware that she had. Soon enough, she finds out that she is far from human, and everything she has known, both about herself and her brother, has been a lie.
Chronologically the earliest setting in the Shadowhunters series, these books explore society, gender expectations, and the ways of life in a past century. This is yet another good place to start your journey into the Shadowhunter world, and this series will have you balling your eyes out over one of the best love triangle ever written.
The Dark Artifices starts off five years after the events of The Mortal Instruments, and yet both series can be read independently. Shadowhunter Emma Carstairs has lost her parents and has been living with her best friend's family, the Blackthorns, at the Los Angeles Institute. These books follow Emma's search to uncover the true identity of her parents' murderer, leading her to discover a larger and more malicious plan that has already been set in motion. All the while, Emma ends up falling for the one person that Shadowhunter law forbids her to love.
As one of Clare's later works, this series shows a development in both her writing style and storytelling abilities. It is the first one in which the main character is already aware of the Shadowhunter world at the onset of the story. Despite this fact, this trilogy is still a fantastic introduction into the Shadowhunter universe. As it is set in Los Angeles, the characters spend a lot of time in places many of us have visited ourselves, such as the Santa Monica Pier. 
The Last Hours takes place in Edwardian London, around the year 1903, and it follows the children of the characters from The Infernal Devices. Persian-British Shadowhunter Cordelia Cartsiars learns of criminal accusations against her father. She travels to London to get to the bottom of this whole affair, reuniting her with her childhood friends. Cordelia is suddenly thrust into their world of ballrooms, intrigue, secret meetings, and midnight adventures.
This trilogy is one of the most complex in the entire Shadowhunter universe. It has many main characters, all with complex relationships and backstories that tie them all together. It is recommended that you get through The Infernal Devices right before you read this trilogy, but it is in no way required for your overall enjoyment of the story. 
The Last Hours deals with both past traditions, such as arranged marriages, and more modern occurrences, such as friendship betrayals. Raising people from the dead is also a recurring theme in the story, adding a magical element to the overall historical fiction feel of these books.
This trilogy follows two of the characters from The Mortal Instruments series, Alec Lightwood and Magnus Bane. As the events occur between the other series, the thing that ties these stories together is the progression in the relationship between the main characters. From an adventure in Europe, to a trip to Hell itself, Alec and Magnus must fight to keep their pasts from destroying them both.
The third book in the trilogy does not yet have a release date, but we know that it will be called The Black Volume of the Dead and will be set after the events of The Dark Artifices.
This trilogy creates an interesting contrast between an airy rom-com and the burdens carried by both of the characters. It shows the complexities of relationships and friendships, and how some things can never be forgotten but simply accepted. 
The Wicked Powers Trilogy
This is an unreleased trilogy, but it has been revealed that it will follow the younger characters of The Dark Artifices series. This trilogy will also take place in 2015, which is approximately three years after the end of that series. This will be the last Shadowhunter series that Clare will publish, and it will apparently tie all of the previous books together. It is recommended that you have read at least The Dark Artifices series before reading these books.
Short-story collections
Additionally, Clare has published three short story collections that are independent of any one series, but they seek to tie them all together. These collections of novellas follow one main character, and their different stories, throughout a long period of time.
The Bane Chronicles follows Magnus Bane and his long life as a warlock, who has traveled the world and seen it all. The Tales of Shadowhunter Academy is about Simon Lewis, as he attends a school to become a Shadowhunter.The narrator of Ghosts of the Shadow Market is Silent Brother Zachariah, who navigates his immortal life through the Shadowhunter world.
On-Screen Adaptations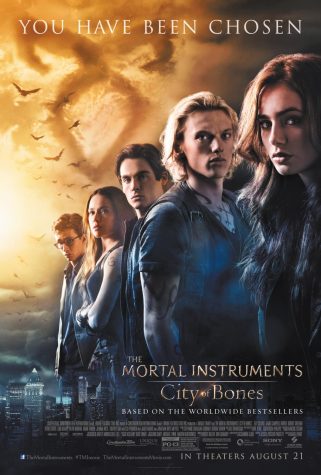 For those of you who are fans of watching things on-screen, instead of only reading them, there have been two adaptations made, both based on The Mortal Instruments.
City of Bones stars Lily Collins (who you may know from Emily in Paris) and Jamie Campbell Bower (who was also in Stranger Things: Season 4), and it is based on the book of the same name, the first one in the series. A second movie was never produced because of the introduction of a Shadowhunter TV series.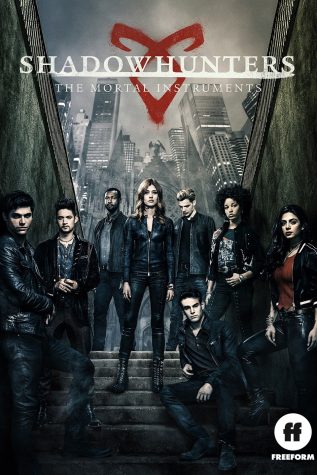 Shadowhunters, which aired between 2016 and 2019, features Katherine McNamara and Dominic Sherwood. It starts off based on the events of City of Bones, but it soon develops a plot of its own. Its only connection to the book series is the magical Shadowhunter world and some of its main characters.
Many fans of the books tend to dislike these adaptations, and yet I would not discourage anyone from giving them a try. Whatever floats your boat, as they say.
I get it. This is all a lot. But I promise you that once you pick up one of these books, you won't be able to put it down. 
All of Clare's novels feature strong, curious, and interesting main characters, whose backstories will make you fall in love with them. The relationships between these characters are realistic, wholesome, and often heartbreaking. 
The complex politics found in these books will engage your critical thinking and challenge your ability to predict outcomes. The fictional aspect of this world, and looking at characters that are just like you but from a different perspective, will make you realize things about yourself that you would not have otherwise considered.
Whether you are looking for fiery love or magical politics, The Shadowhunter Chronicles has something for everyone!