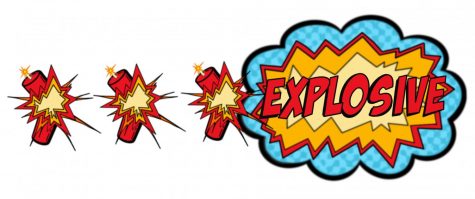 Suits is a TV drama series, written and directed by producer Aaron Korsh, starring Gabriel Macht, Patrick J. Adams, and Meghan Markle. It premiered in 2011 on the USA Network and concluded in 2019 after a final ninth season.
The show follows Mike Ross (Adams), a young man with a photographic memory who takes the Law School Admission Test under other people's identities to help them get into law school. Mike stumbles into an interview for a position at a renowned New York City law firm called Pearson Hardman. He convinces hot-shot lawyer Harvey Specter (Macht) to hire him, despite the fact that Mike never attended Harvard, a requirement to be recruited into the firm. 
The two men make a sarcastic and dynamic duo, as they navigate a myriad of lawsuits, with the help of Harvey's wits and Mike's perfect memory. All the while, they must conceal the fact that Mike is not a legitimate lawyer.
One of the highlights of the show is its complex and lovable characters. I guarantee that you will come to love Mike's movie references, Harvey's winning mentality, Donna's caring gestures, and even Louis's angry episodes. 
On a similar note, the show also features many strong women in the field of law, from unyielding Jessica Pearson, who is played brilliantly by Gina Torres, to passionate Rachel Zane (Markle) and relentless Katrina Benett (Amanda Schull). 
There is a great amount of focus on the struggles that women must endure to compete in a male-dominated field, and there are many storylines that celebrate their successes.
The character relationships are also one of the show's greatest qualities. Harvey and Mike's friendship will make you laugh until your stomach hurts, the chemistry between Donna and Harvey will leave you begging for more, and Louis's journey with all the characters will leave you in tears of joy. Needless to say, if you want to experience the full emotion spectrum, Suits should be your go-to watch.
Additionally, I also enjoyed the moderate complexity of the content. Unless you are well-versed in the terms of law and legal procedures, it might take you a couple of episodes to get used to the pace at which cases are introduced and discussed by the characters. I like that the show makes you think, and it doesn't necessarily lead you along by the hand. 
While this show is great overall, there are some downsides to the series, with the main one being that it is just SO long. It goes on for nine whole seasons with 134 episodes. AND two of the main characters, Mike and Rachel, leave during Season 7. The reason for this was Markle's marriage to Prince Harry of the British Royal family. Although this is a completely valid reason, the show could have easily ended there, instead of being dragged on for another two seasons. 
There are also many unrealistic aspects of the show, such as Pearson Hardman's Harvard-only hiring policy. Mike is also able to get hired without a law degree (Did HR seriously not bat an eye at this?), and he is eventually recognized as a legitimate lawyer toward the end of the show. Of course, a fictional series can never be 100% realistic, but some of these things undo the show's plotlines the more you think about them.
However, when it comes to Suits, the good things definitely outweigh the bad. Personally, I will continue to ignore all its faults and rewatch my favorite episodes whenever I'm feeling down. And if you don't feel like watching all nine seasons of Suits (I wouldn't blame you!), my recommendation would be to watch Seasons 1, 2, 4 and 6.
Overall, Suits is a must-watch for anyone who enjoys legal dramas, snarky characters, and complicated love stories. All nine seasons are available now for streaming on Peacock TV, Prime Video, Vudu, and Apple TV.
AND if you enjoy this series, or want to watch something similar, you can also check out Pearson, Billions, or White Collar.