Ginny & Georgia, Season 2
The Netflix original series disappoints in its second season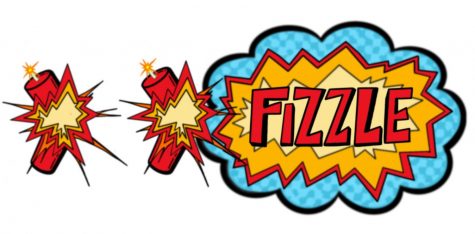 Before reading this review, check out yesterday's review of Season 1!
Ginny & Georgia is a comedic drama, originally released in 2021 by Netflix. Season 2 began airing on January 5th, 2023. This show follows the dynamic between mother, Georgia, and her daughter, Ginny. The show starts off with the two of them (and Ginny's brother, Austin) moving to a new city. Over the course of the series, we see them navigate the hardships of an unfamiliar town. 
Season 2 is definitely better than the previous season, as Season 1 has cringe-worthy dialogue, which makes it hard to keep watching. Admittedly, Season 2 has its awkward moments as well, but it's definitely an improvement compared to the first season. And yet, overall, this series is not necessarily worth your binge-watch time.
In terms of plot, the second season is a lot more interesting. It explores more serious topics, like domestic violence and self-harm. We dig deeper into Georgia's past, and we view how Ginny copes with her mental health. The fact that these topics are dealt with in an honest and accepting way may help the show's audience members feel less alone, and it can also spread awareness to those who aren't as educated about these issues. 
This season starts off with Ginny staying with her father, Zion. This father-daughter dynamic is a terrific aspect of the show. The actors have such natural chemistry, and after Ginny finds out a tragic family secret, it's nice to see that she has an escape if she needs one. 
However, the most interesting storyline in Season 2 belongs to Georgia. Throughout these ten episodes, we see cutscenes from her teenage motherhood years. We see the struggles that she faces as a young parent, but we also witness the times when Ginny makes her feel like this has all been worth it. Georgia is a very smart woman, and we see this in certain moments, like when she shoplifts to feed Ginny and protects her from an abusive boyfriend. 
We also explore different romances even more in this season. Georgia is getting married. (But there might perhaps be another candidate?) Ginny comes back home, and she rekindles things with Marcus. The two of them are a very corny couple, and their relationship is easier to watch in the second season, after the tragedy of Season 1.
Even though this show has improved, I still found myself closing the Netflix app at times. Some of the cinematography and dialogue make the series hard to watch. Especially the scenes with "MANG," Ginny's friend group. Their portrayal on the show is a very exaggerated version of how teenage girls today actually act. They were also racist towards Ginny in the first season. (Which everyone completely forgets about in the second season? Hello?)
In the end, I think you should just save your time and binge-watch something else. Even though Season 2 is a better experience overall, it's not worth the pain of watching Season 1.
Or you can hate-watch them both. That will probably make it more fun. 
On the other hand, if you are looking for your next Netflix obsession, spend your time watching Maid  or Gilmore Girls instead.