Ms. Nikopoulos Is Ready to Get Physical
Our new physics teacher is excited to be at GHS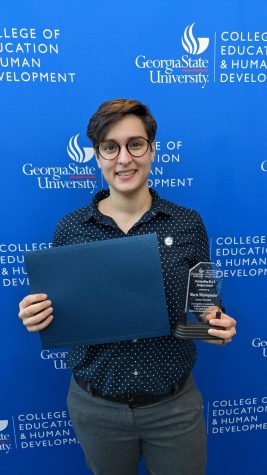 Ms. Maria Nikopoulos, who prefers to be called Ms. Nick, is the new physics teacher at Glendale High School. She grew up in Florida and moved to California this past summer. Before coming to GHS Ms. Nick worked at two schools in Atlanta, Georgia: Douglas County High School, where she was a chemistry teacher, and Chestnut Log Middle School, where she was an 8th-grade science teacher.  
In addition to teaching, Ms. Nick loves to cook and crochet in her free time. She also enjoys watching TV. "I love making blankets and scarves," she said. "I like to have fun and have a good time, and anything that will let me be able to do that." 
Ms. Nick was hired this year, because every graduating senior, starting with the Class of 2024, will have to pass physics in order to receive a high school diploma. We needed more physics teachers at GHS to meet that requirement for our Nitros.
Ms. Nick's journey as a high school physics teacher begins here. A few years ago, she finally realized how much she loves teaching and wanted to continue her career in education. "I didn't know I wanted to be a teacher until recently," she said, "and I ended up teaching eighth grade and I loved it." Ms. Nick majored in biology in college, but she also loved physics and wanted to teach it. 
After teaching middle school, Ms. Nick realized how much she loved teaching and wanted to keep going. She discovered more about her career, so she went back to acquire her teaching credential and Master's degree in Education.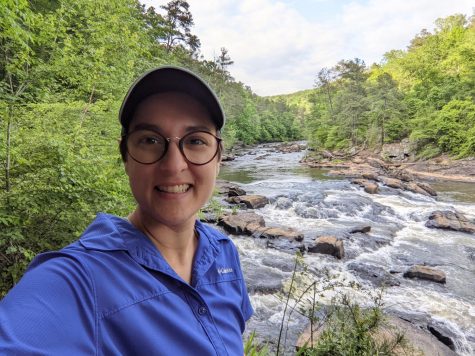 Ms. Nick is so excited about teaching at GHS. She loves her students and has so far enjoyed her time here at our school.
Like every teacher, Ms. Nick has rules that everyone should follow in her classroom. "Respect is the big one for me," she said. "Everybody should be respectful to each other and me, but especially to each other."
 Ms. Nick has her favorite and least favorite things about teaching. Her favorite part is her students and loves everyone. However, her least favorite aspect of education is all the paperwork she has to do.
She finds physics to be a challenging subject for her students since the hardest part of being a physics teacher is that you have to know everything about the subject. "Physics is hard, so I have to know it to teach it to everyone," she said. 
Within a short time, Ms. Nick has already grown to love GHS, and she appreciates all of her students. "Everyone seems really awesome and nice so far," she said. "I am just really excited to be here at Glendale High School."