Did the Grammys Get It Right?
Did the 2022 Grammy victors deserve their wins?
The 2022 Grammy Awards were held on April 3rd, and the Grammys are given to musicians each year for their outstanding compositions. The Recording Academy is infamous for "snubbing" artists whom audiences believe should have won. Sometimes this comes from a bias and at other times the audience is correct. 
Record of the Year is based on the producers, engineers, and artists involved in the making of a track. This year Silk Sonic, a duo composed of Bruno Mars and Anderson .Paak, were awarded for their song "Leave The Door Open." The other nominees included "Kiss Me More" (Doja Cat feat. SZA), "drivers license" (Olivia Rodrigo), and "Happier Than Ever" (Billie Eilish). 
This win really could have gone in any direction. All the nominees were deserving, but I'm very glad that Silk Sonic took it home. I think the production work on "Leave The Door Open" stands out more than on the other tracks. 
Song of the Year is similar to Record of the Year, but rather than being focused on production, it is focused on songwriting. Silk Sonic secured yet another Grammy for their collection. They were up against the same nominees as Record of the Year. While "Leave The Door Open" is a stunning song with strong lyrics, Doja Cat's "Kiss Me More" deserved the Grammy instead. The lyricism of this song is the catchiest and most clever, compared to all of the other nominated songs.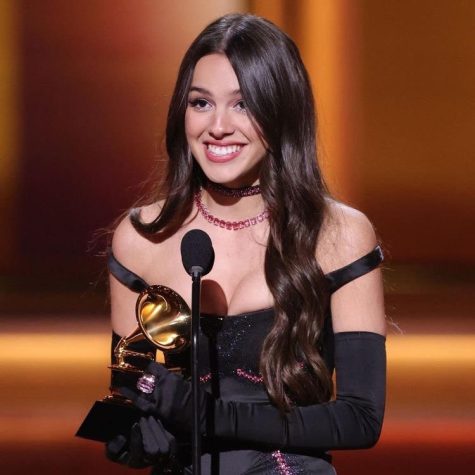 Billie Eilish's "Happier Than Ever" was also a top contender for this award. Her lyrics are meaningful and well put together, but they don't quite compare to the uniqueness of Doja Cat's. Just because lyrics are meaningful, it doesn't always mean that they are better. 
Tyler, the Creator won Best Rap Album for Call Me If You Get Lost.  The lyricism and production of his songs, along with the storyline of the album, are exceptional. Kanye West's Donda was also nominated, which is another amazing album. However, Tyler, the Creator did indeed deserve this award. The listening experience is just more enjoyable.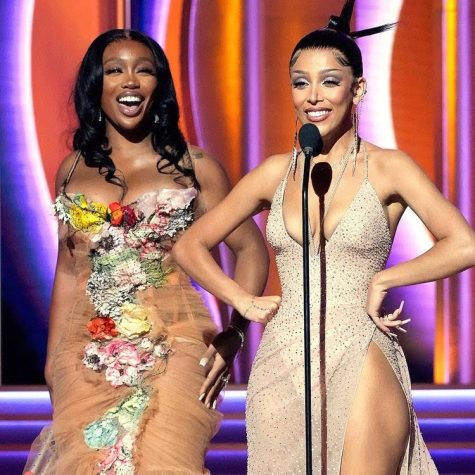 Best Pop Duo/Group Performance winners Doja Cat and SZA, were definitely deserving of their win, even though BTS's "Butter" and Lady Gaga & Tony Bennett's "I Get a Kick Out of You" were anticipated to win as well. While BTS is an amazing group of performers, I'm very glad Doja Cat and SZA picked up this award. Their voices together, and their chemistry on stage, are magical.
Finally, Album of the Year was a curveball. Eventual winner, Jon Batiste, isn't a mainstream artist, and due to this, many believe he was undeserving of his Grammy for his album We Are. Sour by Olivia Rodrigo, Planet Her by Doja Cat, and Evermore by Taylor Swift were especially expected to win this award, primarily due to their popularity. This win really could've gone in any direction as well, but while I hold love for all nominated albums, Jon Batiste's win was overall deserved. 
Ultimately, one album did not deserve this honor over another. There are a lot of ties and it's very hard to choose just one, but the outrage from audiences is definitely undeserved. Batiste's album holds meaning for many people, and it sounds incredible, and I don't typically listen to this genre. He is also the first black artist to win Album of the Year since 2008, and 14 years is a long time to wait. 
It's important to highlight that the Grammys is not a popularity contest. While it may be upsetting, and sometimes unfair, to find that your favorite artists have been overlooked, everyone should keep in mind that performance is not based on a trophy. It's biased to say someone is undeserving of a Grammy, solely because your favorite artist lost. 
Music is very subjective and not everyone will have the same opinion. Overall, I am excited to hear all of the new music this year, and I hope that the Recording Academy is smart about the 2023 Grammys!