Dawn FM, The Weeknd
The long-awaited new album is now streaming in the United States and globally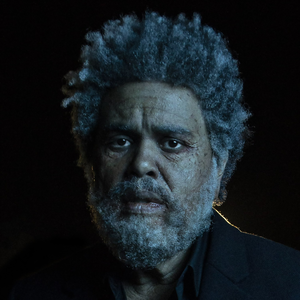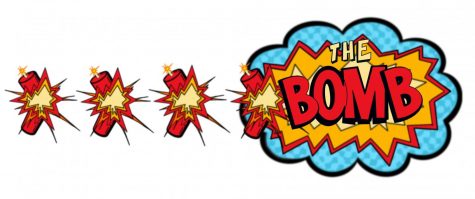 On January 7, 2022, Abel Makkonen Tesfaye, more commonly known as the Weeknd, dropped his fifth studio album, Dawn FM, which is his first  in two years. The album's title is based on his desire to bring "the light at the end of the tunnel." 
The album includes sixteen tracks and the lead single from this project is "Take My Breath", which was already released in the middle of last year. The whole album was completely written, and also produced, by the Weeknd himself.
There are also several other artists who are featured on this project, such as Quincy Jones, Lil Wayne, Tyler, The Creator and the American music composer, Oneohtrix Point Never. 
During last spring's Billboard Music Awards, the Weeknd said, "I'd like to thank God I don't have to wear that red suit anymore." This was indicating his previous album After Hours, which focused on heartache and love, and all the good and bad feelings that come along with it. He wanted to make Dawn FM more lighthearted and positive. 
There are a few songs on the album that specifically stand out from the rest. The track called "Sacrifice" is one of my favorites. The song is about self-love and about spending your time towards going into better things and not sacrificing anything for love. 
With the Weeknd being one of the all time singers, who has written tons of songs about love and heartbreak, this song talks more about the reasons why you shouldn't sacrifice anything for love. 
In one part of the song, he sings, "I don't want to sacrifice for your love. I try, I don't want to sacrifice, but I love my time." he is referring to him trying his best to still not sacrifice anything for love, but it is hard for him and he is trying his best not to. This makes a lot of sense because a lot of people nowadays sacrifice everything they might possibly have for someone else. They may then end up in a situation they had not been expecting to be in, especially in love and relationships. 
Another great song from this album is "Is There Someone Else". First off, the melody of the song is really chilly and brings out a lot of fun and exciting vibes for the listener. The song is about him trying his hardest to change towards the better to keep his special someone close to him and for that person not to run away with someone else. He sings, "I swear I changed my ways for the better, the better. 'Cause I wanna be with you forever.Oh, is there someone else or not?"  He want to make sure that he is at his best, and he wants to do everything right to keep his love close to him. Even though the song's meaning is very sad, the music is still really nice and it makes you keep constantly listening to it. which I really liked. I give this song an 8/10.
Another notable track is "Best Friends". In this song, the Weeknd is talking about his best friend, or more like his "friend with benefits", and he wants to make sure that they can't be anything more than friends. 
Although this song is a little toxic, it still makes us understand why he doesn't want anything more. Just to not break anyone's heart, and to care for someone enough to not want to hurt them, is the best kind of love, in my opinion. 
He sings, "'Cause I'll get clumsy and tear it apart. I love you so, but we can't get close." The Weeknd has had a lot of relationships, where he was held down, and this time he seems scared if he will be able to make the relationship work out or not. He is concerned that the girl has feelings towards him, but he is too afraid to start something with her anyway. Maybe he has chosen to understand that staying a best friend is better than any other type of relationship. 
Overall, Dawn FM is really good, and I encourage you all to listen to it as well. The album is available on any platform, so don't waste your time and start streaming it today!
And if you enjoy this album, you should also check out the Weeknd's other songs and albums.