Always A Nitro: Ms. Stepanian
Our twelfth in a series on GHS staff members who also attended our school
Ms. Sevana Stepanian is the newest English teacher at Glendale High School, and she teaches 12th grade ELD and Emerging ELD. She is from Glendale, California and she graduated from GHS in 2015. Ms. Stepanian's hobbies include reading, filming house tours with her boyfriend, and playing with her dog. Currently, her favorite book to read is A Little Life by Hanya Yanagihara. 
Before attending GHS, Ms. Stepanian also went to Wilson Middle School. During her time here, Ms. Stepanian was a part of the girls varsity volleyball team, ASB, and National Honor Society. She also founded the Make-A-Wish Club, and was a Pat Navolanic Memorial Award finalist. 
Ms. Stepanian explains that in high school, "volleyball was my main passion." She was a part of the varsity squad for four years, and she liked being able to bond with her teammates. She joined the ASB class because she wanted to gain leadership experience, and she "loved getting involved in things." She also mentions that for all four years, Mr. Livingston was their class advisor.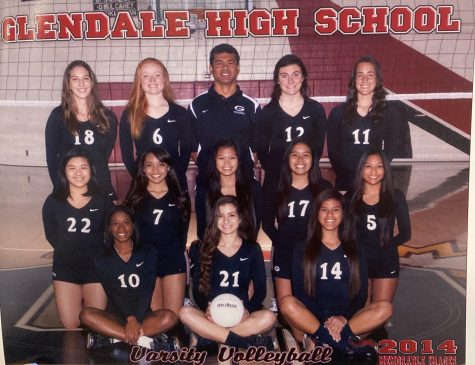 After high school, Ms. Stepanian attended UCLA for four years. During her time in college, she double-majored in English and French. She expresses that she had a really great English professor who got her more invested in the subject. After attending UCLA, she applied to USC, where she earned her Master's Degree in Teaching and a teaching credential. 
Ms. Stepanian was inspired to be a high school English teacher because of her love for literature, and she wanted "to help other people love reading." Before becoming a teacher, she was a substitute and a student teacher for a while. She then realized that she wanted to "be in a classroom with the same students" and "get to know them and teach them."
Although Ms. Stepanian graduated from here only a few years ago, the one thing that she noticed has improved in our community is how we are becoming more open-minded and diverse. She points out that now, we have a Student Voice Panel, that allows different students to voice their opinions on different situations. From her perspective, GHS has become "a more accepting school" than in previous years.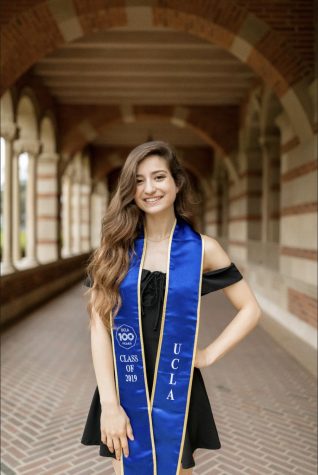 A piece of advice that Ms. Stepanian would like to give to students to help them get through this year is to "just try your best" in everything that you do. She also says that it's important to take breaks from time to time, and to "ask for help when you need it."
Overall, Ms. Stepanian sees herself continuing her teaching career, because she "loves being in the classroom and working with students." She also sees herself continuing to film house tours with her boyfriend for their YouTube channel: Shant Andrikian – Luxury Home Tours. 
We are so happy that Ms. Stepanian has come back to teach at GHS, and we can't wait to hear of the many positive impacts that she will make in her students' lives. If you see her around campus, make sure to say hello and show her some Nitro love.